Vanilla, chocolate, or something else entirely?
VANILLA BABY! There ain't no other that is sweeter, most enticing flavor than vanilla. This is how I feel about vanilla…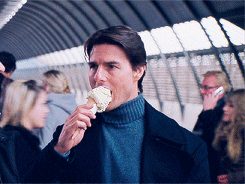 I love vanilla ice cream, vanilla in my coffee, vanilla wafers, vanilla chocolate, vanilla, vanilla, vanilla! Even my shampoo is vanilla! The movie Vanilla Sky…
No, I'll see you in another life, when we are both vanilla addicts.
*sighs* hey vanilla!
**GIFs/Images that don't belong to LPM are via Google Search (Right-click for original source)