Stand TALL in faith; never waiver, never shy away from telling someone about the Savior. 
Be on your guard; stand firm in the faith; be courageous; be strong.
1 Corinthians 16:13
WEAR YOUR CROWN for God says you're beautiful, His child, and part of a royal priesthood.
But you are a chosen people, a royal priesthood, a holy nation, God's special possession, that you may declare the praises of him who called you out of darkness into his wonderful light.
1 Peter 2:9
BE SWEET on the inside for God sees your heart. Make sure your thoughts and heart agree before you speak.
Shall not God search this out? for he knoweth the secrets of the heart.
Psalm 44:21
The pineapple is more than just a juicy and tasty fruit. It is often associated with friendship, comfort, and hospitality. Health-wise, it can boost your immune system, improve bone strength, reduce the risk of heart diseases and cancer, and it helps improve eye health.
In a world of pears, peaches, and plums dare to be a pineapple. Happy Monday!!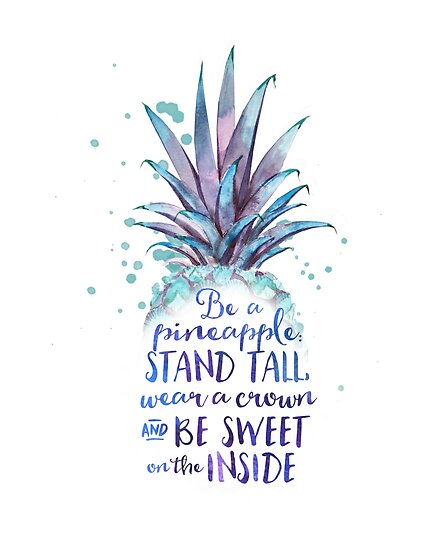 *** Images via Google Search