Salut mesdames et messieurs!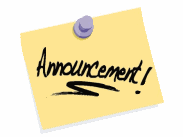 It has come to my attention that the 'Like' button on this blog after a post is somewhat invisible to some readers, and they assumed that I disabled the button for certain posts. To set the record straight, I did no such thing. I don't know if this is a glitch of some sort from WP, but I haven't been able to leave likes on certain posts unless I open up the blog in Reader, which I now prefer to use when it comes to catching up with my blogging family.
For some reason, the invisible like button reminded me of walking by faith and not by sight. I did not set out to become any top blogger, so the invisibility doesn't bother me at all. I'm sorry that the button is invisible to some of you, and I hope this issue resolves soon. With WP, if it's not one thing, it's another.
***GIFs/Images that don't belong to LPM are via Google Search (Right-click for original source)