Girls of Riyadh by Rajaa Alsanea
It started off well but somehow I was robbed of a proper ending. It was rushed. 
Never Tell by Karen Young
Thoroughly enjoyed this book! Couldn't put it down. One of the best books I've read. No, it is not new, but still, I recommend it. 
Theodore Boone: The Activist by John Grisham
This book is for young adults and I thoroughly enjoyed it. YA is not always about horny teenagers coming to terms with their sexuality, so kudos to Grisham for writing this story. I enjoyed learning the legal terms. Confession: at one point in my young life, I wanted to be a Lawyer. I still enjoy reading anything pertaining to the law, but it was not my calling.
Oh, and this book is part of a series so you might want to start from 'Theodore Boone Kid Lawyer'. 
The Racketeer by John Grisham
Grisham's law thrillers are almost predictable now, but you can't help but want to continue reading once you get past the first page. This book was unputdownable and I enjoyed the twists and turns. 
Sycamore Row by John Grisham
Before Seth Hubbard hung himself, he made a last-minute crude handwritten will which would see his black maid listed to get 90% of his estate. 0% was left to his estranged family. Hubbard listed Jake Brigance to defend his will although the two have never met while Seth was alive. However, Hubbard liked what Brigance did for Carl Lee Hailey (I advise you to find/borrow/buy a copy of the book that started it all for Mr. Grisham: 'A Time To Kill').
I learned how boring depositions can be when contesting a will and I also learned about the validness of a handwritten will. I'm a sucker for a law novel and this one hit the right spot. Thank you, Grisham. Thank you for Mr. Brigance. 
A Time To Kill by John Grisham
Of course, I had to go back to where it all started! I love me some John Brigance and I wish the writer would make a series dedicated to him. While reading, I saw Tom Cruise as Jake Brigance… maybe it's because Cruise did a brilliant job as a lawyer in 'The Firm', another one of my favorite Grisham's favorite!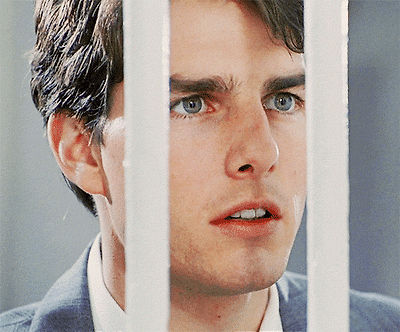 7th Heaven by James Patterson
Arsonists and a public disappearance. Enjoyed the courtroom drama, but felt as if the authors could have given a little bit more. 
Death Penalty by William J. Coughlin
One of the best books I've read in a long time! 
NEXT UP:
Beach Road by James Patterson. This is a one day read so I'll have to get another book to read right after. 🙂
Margaret, this post was for you. Thank you for your continuous support and I am sorry that this review session was so short. ❤ ❤ Have a blessed weekend!