Well, to be honest, a few songs did make me think about life when I first heard them:
Graduation (Friends Forever) by Vitamin C – This bittersweet song made me reflect on my school life and the friends I had back then. Friends forever? Well, I'm not one to have a lot of friends given that I am not a social butterfly and trust back then was something I couldn't count on. And to be honest, I am glad that I didn't have to see the majority of classmates again once school was out for good.
Paradise by Coldplay – This song hits the heart hard. When we're young, we expect the world of our dreams/imagination. But when we finally get there, it's not what it's cracked up to be but "life goes on, it gets so heavy" and we have to keep fighting our battles. Despite the tough times "I know the sun must set to rise" meaning that there's always another day for progress. At the end of the day, we all live in hope and faith. Aerosmith's Dream On' has a similar narrative.
Another song is The World I Know by Collective Soul. It's about losing hope in humanity and that's not so easy to do. All you have to do is look around! Because of how corrupted we've become with our thoughts and actions, the earth just keeps crying out for blood. Most of us choose the negative such as greed and hatred over love and empathy. However, at that moment the narrator decides to do away with the world, the realization hits him like a ton of bricks and his eyes are open and it's the world I know versus what the world could be like. However, there is a certain spiritual aspect to the song that I'll discuss in a later post.
One of the saddest, yet truest songs ever written is The Living Years by Mike + The Mechanics. Don't leave things unsaid for when that person dies, it hurt us even more. If there is someone you're not talking to out of spite, put that behind and make amends for life is too short. Listen to what people are trying to say even if you may not like the good advice you think is bad at the time. Let people know you care; don't hold grudges especially where it concerns your loved ones.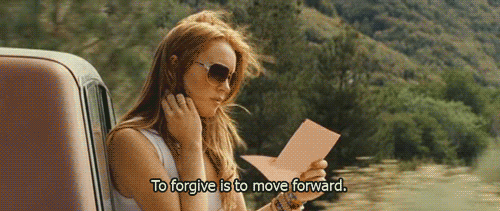 And last but not least, my reflection song, Man In the Mirror by Michael Jackson. The message is simple: before you change the world (or address any situation for that matter), look at yourself within and change. How can you change the world if you can't start with yourself? A mirror reflects who we are. If we keep seeing the same man or woman in the mirror, then we must change that. We need to become selfless, not selfish. 
I'm starting with the man in the mirror
I'm asking him to change his ways
And no message could have been any clearer
If you wanna make the world a better place
Take a look at yourself and then make a change