Short Story #23
A crossover fanfiction
An Ethan Hunt romance.
With Wonder Woman.
This is a story.
A love story.
Although it didn't start off as such.
Diana was a force to be reckoned with and she thought that…
…until she met Agent Ethan Hunt.
But Hunt didn't give her a second glance for he was on a mission for the CIA. She blinked and he was gone. The next time she encounters him, he was on the Vienna State Opera rooftop helping some femme fatale off the roof. 
There was a little spark between him and the beauty in the billowing yellow dress waiting to be ignited and this made Diana instantly jealous another feeling she wasn't used to. As the spy duo safely slid off the roof and to the ground via rope, Superman appeared where she perched in the dark of the building opposite the Opera house.
"You seem distracted," he said before locating the source of her distraction. "You've been watching that agent for weeks now."
Wonder Woman sighs and asks…
To which the Man of Steel somewhat harshly replies…
"Don't give me that lecture, Supes. I can take care of myself." She turns to leave the rooftop when an explosion rocketed below.
Gasping in shock, she quickly dashed to the edge to survey the damage. A car was blown to bits and Superman was too SHOOK to move from his spot. Had he not been distracted by his partner, he would've heard the ticking bomb wired to the Austrian President's car. He had to remember that her heart lied elsewhere now.
"Is he…?"
"No. Your super spy boyfriend is safe." he scornfully muses as he flew down to the scene of the crime. Wonder Woman shrugs and decides to go after the agent who was actually waiting for her at the hotel he was holed up in. 
"You've been following me for quite some time, Miss Prince." Ethan appraised what he saw in front of him although she was dressed in civilian clothing. "Took you a while to come get me." 
Diana somewhat smiled. "This is fate, Ethan and I am hoping that you'll accept it."
Ethan Hunt was intrigued. "Oh yeah?" he said amused. "I don't believe in fate, but I do believe in luck and you're in luck. Now, tell me why you were stalking me for the past few weeks and maybe we can come to some sort of an agreement."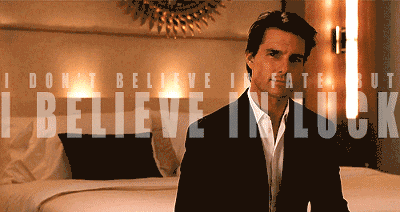 That was exactly seven months ago. Now that they were a couple, they had to settle for seeing each other whenever they can even if it was just for a minute. Ethan had his secret missions and she had the world to save with the Justice League. 
Tonight, the secret island was bathed in a cold full moon. Ethan was reclining back in a chair out on the balcony half asleep healing from the last brutal mission which almost cost him an arm, but when he sensed his girlfriend close, he opened his eyes to smile at her. "Thanks for bringing me here. I needed this getaway," he said, holding up his slung arm.
"I like taking care of you," Diana assures him as she takes his invitation and sat on his lap. Being domesticated was also something she never thought she would be good at. She wraps her arms around his neck, his smile growing deeper. She still couldn't get over his smiles sometimes. At how his one-in-a-million perfect combination of teeth and lips made her feel like she was the most important person in the entire galaxy. Superman never made her feel that way. She wanted to be the only one Ethan smiled at. The only one he saved his best kisses for. "And I love you just the way you are."
"Immoderate amounts of danger and injury included?" he asked.
She nods yes. 
"I'm beginning to feel like Batman, though, with so many injur…" she quieted him with a kiss, happily ending any more need for words. But the bliss was not to last for Ethan's cell phone interrupted the beautiful silence. They both sighed for they knew it meant business. She ran her hand through his glorious head of hair and touched his forehead with hers.
"Answer it," she whispered as she stands. He didn't complain as she walked away for he loved watching her walk away.
Ethan groaned in annoyance already knowing who it was, but he took the call anyway. A recorded voice immediately fills his ear: "Your mission, should you choose to accept it -"
ELSEWHERE…
Superman sulked rather nastily as he sat in the Watch Tower alone. Normally, Wonder Woman will be on watch duty with him, but she was on some secret island with that stupid secret agent on a mini getaway. He had every intention to destroy Hunt in the building blast, but the bastard made it out alive. The bruises and the broken arm was enough to make Superman smugly smile. The puny mortal was no match for him.
Hunt was Diana's sun and moon, but Superman was about to end the universe to win her heart back. 
This story was actually a few months in the making. I thought about sharing it earlier, but the time never felt right. I am not ashamed of my writing, but this is my first Crossover FanFiction and I wasn't sure if it would've been welcomed. Then fear flew out the window and I decided to post it. I have never written Hunt nor WW before, so don't judge me. I like taking characters out of their natural habitat and do the odd pairing thing every once in a while. Sydney Bristow was my preferred choice for the female protagonist, but she's Hunt's equal… sort of.
I think it's time for an Ethan Hunt cartoon! As for this, there might be a part deux, but I'm not sure as yet. 🤔 I wanted the GIFs to give off a comic-y feel hence the reason they're scattered all over. Also, I think TC is a spy in real-life and acting is just his cover. 😉
On second thought… 🤔
I love challenging myself as a writer so I had fun writing this.
And for the WW fanatics who may argue that she wouldn't fall in love that fast, relax, it's just fiction… although she did flip head over heels at first sight for Superman. Not that I'm complaining, for I'll go down with this ship.
***GIFs via Google Search