Yesterday, I watched Camille Lacourt say good bye to swimming by winning his third straight world title in the 50 backstroke at the World Championship in Budapest. He won gold ahead of Junga Koga (Japan) and Matt Grevers (USA).
The swimming master bade the sport adieu in style and I couldn't be any prouder of my favorite swimmer (Well, Yannick Agnel is another favorite of mine, but he retired last year). Lacourt was a joy to watch and I can only wish him all the best in his future endeavors. 
Merci mille fois! Chapeau!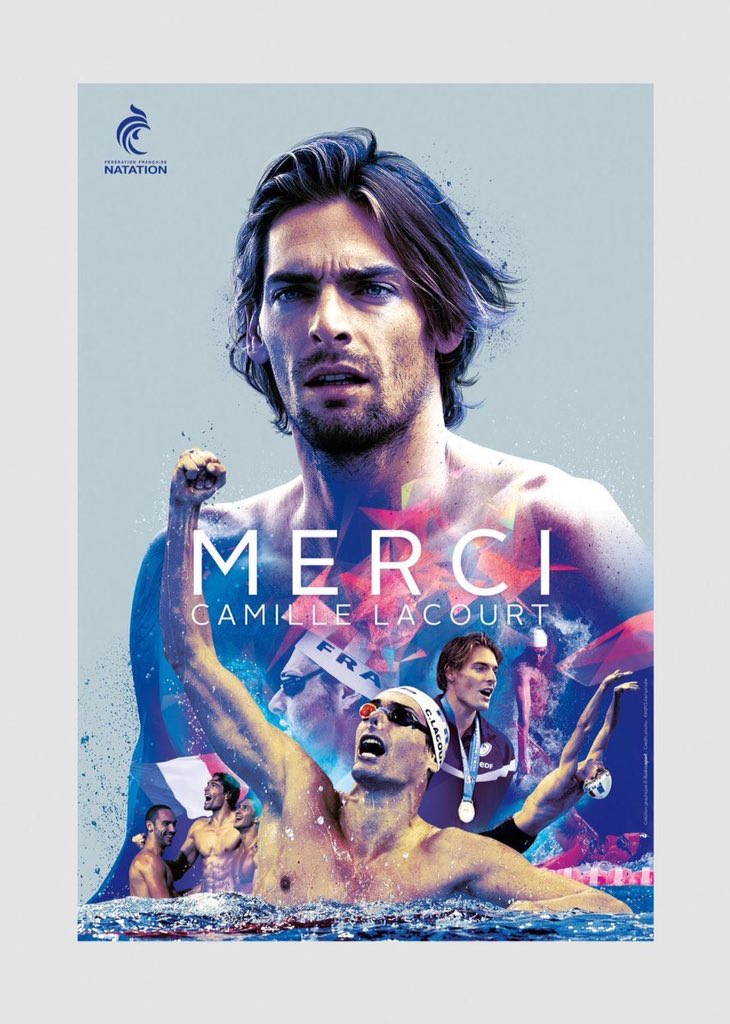 via Twitter. Kudos to the creator of this beautiful collage!