Day 14: What sight are you grateful for today?
Honestly, yesterday was a blur given that work closed at noon so I went home, cooked, and Bible studied… but I was grateful for the pretty sunset splashing across the sky at evening. Now, that was a sight to behold!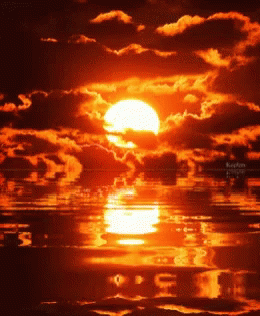 via Tenor GIF Keyboard
Day 15: What season are you grateful for?
Here, we only have the sunny and rainy seasons and I am grateful for both of them. 
via LoveThisPic.com
For many of us, winter is blooming into spring, or fall hardening into winter. Which season do you most look forward to?
Where I live, we don't get the experience of the four seasons, but if I had to choose one, I'll choose Fall because of the play on my senses.
**GIFs/Images that don't belong to LPM are via Google Search (Right-click for original source)