I honestly set out to write this post as a journal entry, but it led to this. Also, this post was supposed to have been writing at the beginning of this month, but eh, I had other better things to do.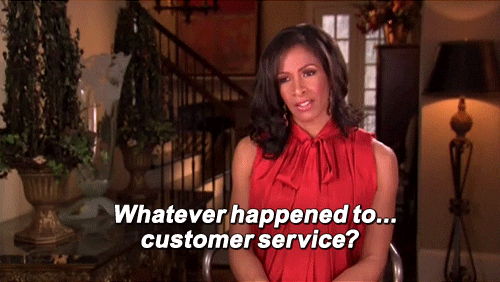 Customer service in Trinidad has long been the talk of the town from city to country. Why? Because it's hard to come by. I must say that the best service I've received is in San Fernando. The people there are nice, outgoing, friendly, and always willing to help no matter which store I may venture into.
The best service I've ever received from a restaurant is Rizzoni's. The people there were pleasant and courteous. Customer service over the phone? I don't always count on it, but my bank is great at this, so kudos to you, bank!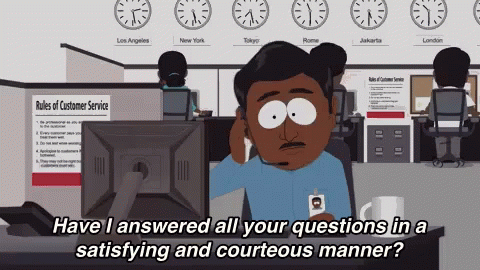 Last month, we (as in my sisters, Tammy and I) visited Dairy Queen for my birthday after work. It was just a small intimate thing and I wanted a cold treat for it's been a while since I've had ice cream. DQ had a special, I think it was 4 items for $40 or something like that, but it didn't come across that way. We thought the advertised special was saying 4 sandwiches for $40 so we enquired of the cashier and she took time to explain the special thoroughly. 
We gave our orders and then sat down to wait. I was pleasantly surprised when a few minutes later, someone bought the sweets to our table. I had the strawberry cheesecake blizzard, but it was not what I expected it to be and I had to exchange with my sister who had the turtle peacan which was soooo delicious. I was actually surprised at how small the hamburger was and not to mention soggy. Although the food was not something to scream about and I don't think I'll return, I was pleased with the excellent customer service. They get a full five for going all out for the customer. 
Now on to Pizza Hut!
Whenever I'm in the mood for a delicious slice of pizza, my go-to options are Mario's or Pizza Boys. Although I didn't want to go, my sister wanted to treat me for my birthday at Pizza Hut and this time, it was 5 of us. Our waitor was slothful from the get-go and unwilling to explain something off the menu for my friend. When our orders came, he unceremoniously rest the food and the condiments at the edge of the table. If he could've dumped it, I am certain that he would've done so. The Maître D was also unpleasant and there was an instance where she was walking the floor, someone stopped her to ask a question, and she said, "Tell the person serving your table," after listening to the question. 
The food and the company was good, but the service was dirt poor. Maybe it was an off night for the lad and management, but their attitude was offputting.
***Photos via my sisters and Tammykins 💙