And the TBR continues to go down, down, down! YAY! This calls for a confetti celebration!
Expectation vs…
But there's still so MANY books to go! 🙄
…reality.
I'm currently on my 38th book of the year as I write this, and I've realized that books are becoming even more meaningless and distasteful, so much, that I've been lowering my expectations with every book I choose to read. In this way, I won't be totally disappointed if the book turns out to be boring or just didn't quite live up to its gloating standards.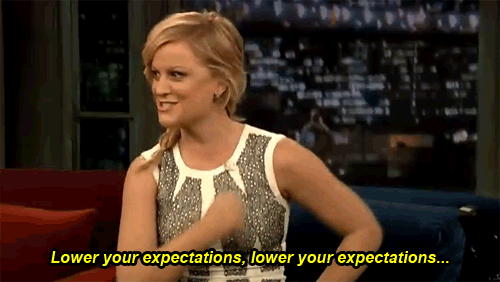 As for the classic challenge that I'm currently doing, well, let's just say that I haven't read as many classics as I would've liked to (as yet), but I'll devote a month or two for that sometime just to get them out of the way and out of my life.
So far…
Books I enjoyed:
Books I didn't enjoy:
Murder, Handcrafted (Amish Quilt Shop Mystery Book 5) by Isabella Alan
Amish quilt shop owner Angie Braddock solves mysteries and whines a lot! She's not Amish, but her best friend is, and almost every chapter, she reminds readers about this and seems to subtly poke fun at Amish clothes and culture. I'm glad to get rid of this cozy mystery from my TBR. 
The Wife Between Us by Greer Hendricks and Sarah Pekkanen
Reviewers RAVED about the cleverness of this book, but it was all over-hyped, for there was nothing clever, new, or original about this story. I unraveled the so-call "you won't see it coming twist" from the very first page and the other one as soon as Emma stepped into the picture, so I don't understand the glowing and high-as-the-mountain reviews for this book. The entire book is a joke.
All of This Is True by Lygia Day Peñaflor
All of this is stupid, irrelevant, pretentious, poorly executed, bland, and downright boring. 
Books I revisited:
Books I DNF'ed:
#Prettyboy Must Die by Kimberly Reid
This so-call pretty boy CIA agent didn't do it for me. He spends the majority of the story being sexist, and he's a proper right arrogant jerk that looks down on everyone. He spends almost every chapter talking about his so-call good looks and whining. I have a strong dislike for whiny protagonists. I had to put this book down for many reasons that if I were to go into them, it'll end up being a full review and I don't want a reminder of why I STRONGLY disliked this drivel.
When it comes to saving the world, I'd rather leave my life in another pretty boy's hands: Ethan Hunt's. 
***GIFs/Images that don't belong to LPM are via Google Search (Right-click for original source)