Lately, this is how I feel about everything…
…including football, so that's why I was the last to know that Edinson Cavani aka Bae left PSG never to return. 
🎶 Musique mélancolique 🎶
I'm currently writing this while listening to French music because nothing sets the mood like French music. Plus, it's aesthetically satisfying to listen to while writing about French things in general even if I don't speak fluent croissant.
Italian football was never my thing. I was content with just La Liga and supporting Les Bleus, but one day, I decided to expand my viewing range. I thought the EPL all right and soon enough I was supporting teams such as Wenger's Arsenal, Man City, and Tottenham. It was time to give the Italian league Serie A, a chance. I went in not expecting anything grand… until I saw a SSC Napoli game… and then I saw this guy…
…so I stayed and adapted Napoli as my favorite Serie A team until July 16th, 2013, when Edi joined French champions Paris Saint-Germain. He brought joy to many French fans that noted his drive, enthusiasm, commitment, passion, and humility. He also brought his strong headband game.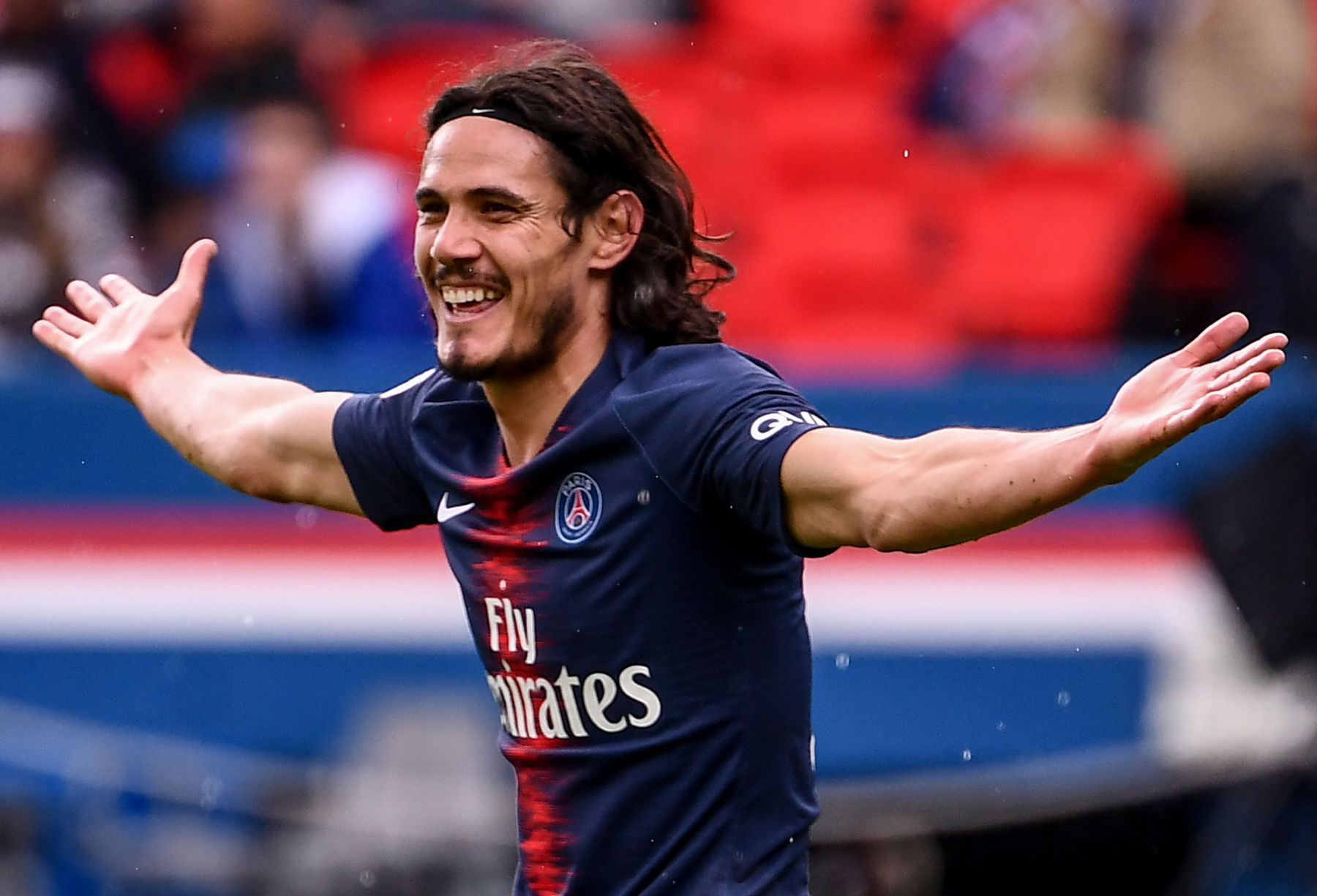 Cavani was PSG's number 9 and overtime, the fans formed a bond with the player like no other. Almost every match day at the Parc des Princes, supporters chanted:
"E-din-son Cavani, lo lo lo lo lo lo lo lo."
It was special. The appreciation was beautiful for PSG supporters can be cold, and they rarely sing songs for an individual, instead opting to serenade the club or the city. Even as a spectator in front of my TV, oceans and miles away from Paris, I felt as if I was right there in the stands chanting along. Even if Edi was only on the bench as a sub or not playing at all, they'll be singing his song.
Outside the Parc des Princes, Cavani went above and beyond to integrate himself into French culture and it was gratefully received by the locals. Whenever Cavani got the opportunity to return home to Salto, Uruguay, he'll be seen working the family farm even on his vacation.
Merci!
Finally, coming to the point that warranted this post in the first place: Cavani didn't get his goodbye applause from the stadium he called home for the last 7 years due to not extending his contract until this August. He deserved a fitting send-off, but he quietly left the club as PSG's all-time top goal scorer (200 goals in 301 games) and 19 trophies to his name. I think it's criminal that PSG is in the Champions League final and Cavani's name won't be on the roster.
Two of my all-time favorite moments I'll always treasure of Cavani in a PSG jersey comes in the form of his character and not goals. The first was when he gave his jersey to a disabled supporter…
…and the second was quite recent. In March, PSG beat Borussia Dortmund and when many of PSG's boys were mocking Erling Haaland's goal celebration, Cavani manned up and stayed away from such childish tactics.
Merci beaucoup for the goals, and fond memories, El Matador! There'll never be another you and here's to Benfica or wherever you may end up, even if it's a team I dislike in the EPL.
Related: They Call Him Edinson I Call Him Bae
***GIFs/Images that don't belong to LPM are via Google Search (Right-click for original source)