This should've been posted since last month, but today's the 20th, so hey! In no particular order, these are the books I hope to read this year:
1. The Three Musketeers by Alexandre Dumas
For those of you that read this blog, no explanation is needed. This was my first literature book and the book that made a Francophile out of me. I'm not sure if I'll get to this book before 2020, but the year's still young and I'm curious to see if I still like the book… although I don't think it'll be a 5-star book anymore.
2. The Old Man and the Sea by Ernest Hemingway
This book was only recommended to me 1,000 times. I might've exaggerated, but many bookworms have recommended it, so I put it on the list. I don't think I've ever read anything from EH, so this short novel should be the first. 
3. 1001 Books You Must Read Before You Die by Peter Boxall
1001? I'm certain that I haven't read 90% of the books in there and if I did, I probably strongly disliked them. I love lists, but don't tell me what to do before I die. However, I'm curious to see how bias this complied list is.
4. Paris Was Ours by Penelope Rowlands
32 writers share their observations and revelations about the world's most romantic city. I'm naturally intrigued by anything Paris, so this collection of memoirs should hit the spot.
5. Khu: A Tale of Ancient Egypt by Jocelyn Murray
I got this book for two things: the cover and the location. I honestly have no idea what the story is about so it'll be a surprise read.
6. Napoleon by Andrew Roberts
This man! In 1804, Napoleon declared himself emperor for life. He is one of history's greatest military leaders and although he won many battles, the defeat at Waterloo probably haunted him to death. When simulations are run today, they show the French winning, so he had no right to lose. However, like Nebuchadnezzar and many other heads of state over the years, they needed to learn WHO really is in charge. 
7. Love and Louis XIV by Antonia Fraser
This man! I've been trying to read this book for so many years now, but I keep putting it off. Louis XIV is fascinating, but I am more intrigued by the way he handled his crown and put France on the map. I'm actually looking forward to reading the detailed part of this Sun King's reign.
8. Complete Stories and Poems of Edgar Allan Poe
I am only familiar with a few works from this man that is said to be a genius and one of the most influential writers in American literary history. I recall "The Tell-Tale Heart" because it was one of the first short stories I had to read for a writing class and also in Spanish. Then there is "Annabel Lee" because I listened to Matthew Gray Gubler read it with such emotion. EAP sounds like an acquired taste, so I'm quite curious to see if it's a taste that I'll enjoy.
9. The Knowledge of the Holy by A.W. Tozer
I don't normally chase after Christian Literature, but it's A.W. Tozer. This book focuses on God's character throughout and I can't wait to get into it.
10. Akhenaten, Dweller in Truth by Naguib Mahfouz 
I've had this book on my TBR for the longest while, and I am hoping that this is the year that I can finally get this Sun King off it. When I came across it, I had to remind myself that this is a novel and not a history book about the heretic King.
11. The Count of Monte Cristo by Alexandre Dumas
I have no idea as to how I've never read this book in my teenage years. Absolutely no idea! Inspired by a real-life case of wrongful imprisonment, the protagonist Edmond Dantès appears to capture so many hearts, that I am hoping he can live up to the hype when I get into this book. 
12. How the French Invented Love by Marilyn Yalom
When this book first came out – I think it was 2012 – I couldn't wait to put my hands on it. Then I got it and I dumped it into the ever-growing pile of TBR and forgot all about it… until now. The French didn't invent love, God did, but the French are so devoted to the pleasures of love, I can't even stereotype it. Throughout centuries, the French have been exemplary when it comes to showing affection and it's been recorded in their movies and printed in their literature, but the question is: are they truly the world's greatest lovers? Eh, anybody can love. This book focuses on love through the eyes of French culture and literature.
13. Anna Karenina by Leo Tolstoy
Here's the thing: I tried reading this book waaaayyy back and I just couldn't get into it so when I came across it in my TBR, the first thought was to throw it out, but I relented because I believe in second chances. I also couldn't get into the movie because Keira Knightley does nothing for me. Neither do Jude Law, or Matthew Macfadyen or any of the actors for that matter. The book was first published in 1878 and many writers consider it to the greatest work of literature ever. 
14. A House for Mr. Biswas by V.S. Naipaul
I could never get into books from Caribbean authors for we tend not to see eye to eye. V.S. Naipaul fits perfectly into this category and that's why I stayed away from reading any work of his for so long, but now, the time has come for that moment of truth, so I really hope to get around to this one before the year ends. 
15. Mere Christianity by C.S. Lewis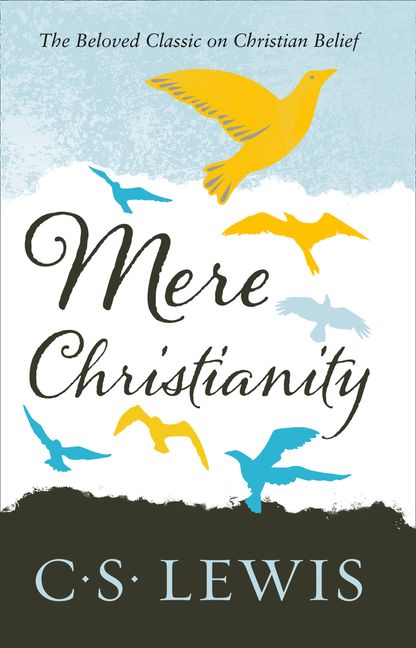 I have no idea what this book is about, I just want to read it, although I didn't like the last book I read from this author. 
16. The Diving Bell and the Butterfly by Jean-Dominique Bauby
This memoir describes Jean-Dominique Bauby's life before and after suffering a massive stroke that left him with locked-in syndrome. The entire book was dictated, letter by letter, by the blinking of his left eye. He died two days later after the publication of his book. I look forward to actually reading this book.
17. The Romanov Sisters by Helen Rappaport
Their story is a tragic one. This book is a look at the last royal family of Russia and I look forward to seeing how Rappaport painted these girls' portraits.
18. Alexander the Great by Philip Freeman
This warrior needs no introduction, but I've had this book on my TBR for too long and it's time to finally get over it.
19. 1984 by George Orwell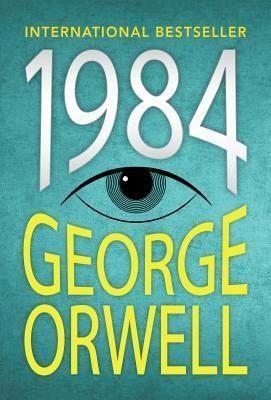 This book mirrors a lot of what's happening in the world today. Written in 1949, this book is said to be a great masterpiece and reasonably "prophetic". People are in awe of his psychic skills when in fact, God warned us about what was going to come to pass in these last days if we don't repent in a book written way before 1984 called the Bible for it's the living and standing Word.
20. The Epic of Gilgamesh, an epic poem from ancient Mesopotamia
This epic mythological tale is regarded as the earliest surviving great work of literature and the second oldest religious text after the Pyramid Texts. I think it's a knockoff of the Bible as do all mythologies, but hey, I gotta read it before I knock it. It's been on my TBR like forever, so I'll try to get to this one before the year kisses us adieu. 
To be honest, I am not sure if I'll even get to read all the books that I mentioned here, but I am looking to expand my reading horizons a little. Lately, I've been engrossed in French Literature and I could've easily listed 20 French books I'll love to read before the end of 2020.
What books are you looking forward to reading this year?
***GIFs/Images that don't belong to LPM are via Google Search (Right-click for original source)