Madame Writer always discovers the best book tags around and although I'm not as invested in books as I used to be, I couldn't let the TBR Book Tag pass me by! Let's do… wait, let me grab a coffee first… okay, let's do this!
How do you keep track of your TBR pile?
I actually don't. I used to keep a notebook, now, I read whenever the impulse to do so kicks in and when I do, I choose a book at random.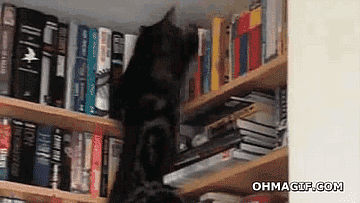 Is your TBR mostly print or ebook?
The printed format suits me better as I'll devour it faster than an E-book!
How do you determine which book from your TBR to read next?
Refer to Q. 1.
A book that's been on your TBR list the longest
This book:
And this one:
There are others that have been in my TBR even longer, but every time I look at the bookshelf, I keep wondering why I haven't read those books as yet. The first one was a gift; the second one I bought when I was going through my lawyer phase.
Hopefully, I'll get to them sooner rather than later.
A book recently added to your TBR
Alex is some kind of wonderful, intelligent mathematical sciencey genius who makes cooking look easy. I used to watch his YouTube channel (Alex French Guy Cooking), so when I saw his book, I had to get it.
I love how he experiments with food and cooking methods. I love it when he goes in-depth into a technique as he demystifies (or complicate) cooking. He made me appreciate food chemistry. The best part of his cooking journey? He was self-taught. 😄
A book in your TBR strictly because of its beautiful cover
Beautiful? What even is that?
Okay, you caught me. I bought like 4 books because of their pretty shiny covers, but to keep them strictly in my TBR? A no-no. I already read them and passed them on to new owners. 
A book on your TBR that you never plan on reading
I've gotten rid of a lot of books I don't ever plan on reading recently, so I guess it's safe to say that I plan to read what's left of my TBR.
An Unpublished book on your TBR that you're excited for
I am not excited about books anymore for they end up being disappointments as authors are forgetting how to author and expectations end up shattering like a favorite tea or coffee cup.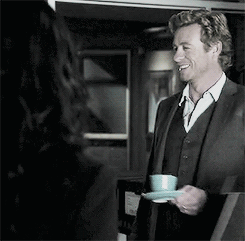 However, I'll like to get my hands on a copy of Antoine Griezmann's freshly printed manga Goal. 
A book on your TBR that basically everyone's read but you
A few years ago, I got this really awesome book "The Greater Journey: Americans In Paris" on sale at my favorite bookstore. One year later after the purchase, it starts trending everywhere even on Twitter! And I was like, "I've got that book and I'll read it soon!" It still sits on my bookshelf to this day sadly wasting away.
A book on your TBR everyone recommends to you
I don't recommend books anymore – unless it's the Bible – so I don't take recommendations from anyone for every time someone recommends a book to me, I end up disliking it greatly… I don't know why. However, there is one book that people kept recommending to me because I used to read voraciously and that is "Evening Class" by Maeve Binchy. I have no idea what it's about for I want it to be a surprise read.
A book on your TBR you're dying to read
Did Lestat ask this question? The brat!
How many books are on your Goodreads TBR shelf?
I don't do Goodreads. I live my TBR life through the bookshelf in my room and I refuse to count how many books left to read – over 300 I guess – but I'll inform you when I get to 20.
If you're up to do this challenge, feel free to and don't forget to check out Madame Writer's entry here:
***GIFs/Images that don't belong to LPM are via Google Search (Right-click for original source)