Author:

 Iris Johansen


Publisher:

 St. Martin's Press (July 16th, 2013)


Pages:

 375 (Including an excerpt from Silencing Eve)


Chapters:

 17
Series: 

Eve Duncan #17, New Eve Duncan Trilogy #2
BLURB:
She was taken for a reason. Chosen for her skills as a forensic sculptor. Abducted by the deranged father of a serial killer and forced to reconstruct his dead son's skull from bone fragments. Now Eve Duncan has escaped her captor – and she's running for her life. Alone. Unarmed. In the mountains of Colorado, Eve must use all of her strength, courage, and wits to survive this madman's obsession. But Jim Doane is not the only player in the game. While Joe Quinn, Jane MacGuire, and Kendra Michaels search for Eve in the abandoned mining town that could be her ultimate refuge – or her grave – a stranger with ties to her long-ago past is closing in, circling like a wolf, and HUNTING EVE.  
…REVIEW!
*sighs* This book was so overwhelmingly boring that I couldn't finish it.
Eve this, Eve that (Hello Mary Sue!). If she is so ordinary, plain interesting and unattractive, why was she getting all those praises as if she was the second coming? For a moment I thought I was reading about Eleanor of Aquitaine, the way everyone was going on and on and on and… let me take a breather.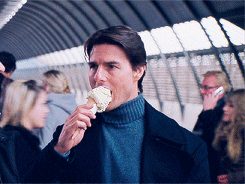 The MAIN point is, this novel should have been a stand alone. I feel as if the author rambled throughout the book because she had to stretch the trilogy. I am not sure what was worse, the character interaction (very insipid) or the writing. The plot was good, but the writing was not good enough to keep my attention as it was boring and repetitive. 
A word to the author: put Eve to bed, it's time. The cover might be good looking, but the writing isn't.
I won't be touching another book in this series. They could kill Eve for all I care.
Quotable:
Vision is such a wonderful gift that I don't take anything for granted.
– Chapter 3; Page 45
RATING:
**GIFs/Images that don't belong to LPM are via Google Search (Right-click for original source)