The Hit Will Robie is a master of killing. A highly-skilled assassin, Robie is the man the U.S. government calls on to eliminate the worst of the worst–enemies of the state, monsters committed to harming untold numbers of innocent victims.
No one else can match Robie's talents as a hitman; no one, except Jessica Reel. A fellow assassin, equally professional and dangerous, Reel is every bit as lethal as Robie. And now, she's gone rogue, turning her gun sights on other members of their agency. To stop one of their own, the government looks again to Will Robie. His mission: bring in Reel, dead or alive. Only a killer can catch another killer, they tell him.
But as Robie pursues Reel, he quickly finds that there is more to her betrayal than meets the eye. Her attacks on the agency conceal a larger threat, a threat that could send shockwaves through the U.S. government and around the world.
Author: David Baldacci
Publisher: Grand Central Publishing (September 17th, 2013)
Pages: 486
Series: Will Robie #2
The story starts off slow and although it gradually builds up, it was boring. This book seemed to have been written under deadline pressure.
They sent a killer to kill a killer, pitting Will Robie against Jessica Reel after Reel went rogue. I preferred Reel. Robie did nothing for me and this series is supposed to be all about him.
Will Robie is a cold-blooded assassin and he does his job well, but he cannot stand up to my Jean-Pierre Papin. This thriller doesn't thrill and just like this author was in a hurry to write this book, I was in a hurry to read it.
VERDICT:
This hit was a miss.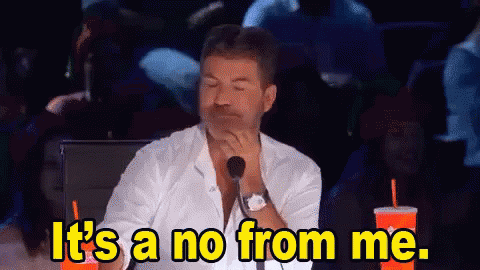 NEXT UP:
One Plus One by Jojo Moyes… of course, I have to talk about this book. 😛