It's that time again! That time for Cee's Share Your World Challenge!
How do you like your eggs?
Someone said that there are 11 ways to cook an egg, but I prefer mine boiled or scrambled. If it's runny, leaky, or crying, I don't want it.
Have you ever met anyone famous?
Let's see… I met Tom Cruise at the movies, Michael Jackson on the CD and I met Messi at the Camp Nou. Ah, just kidding.
I actually met Chris Birchall when he used to play for T&T. He was my favorite local footballer on the team (and also Russell Latapy) at the time. My sister dragged me to an event at the stadium where the government thanked the team for their efforts at the World Cup. I had no intention of meeting any of the footballers, but on our way out, my sister saw Birchall and she dragged me over along with some other people to say hi.
Birchall was actually so nice and down to earth, I considered kidnapping him and making him the star of my football fictions.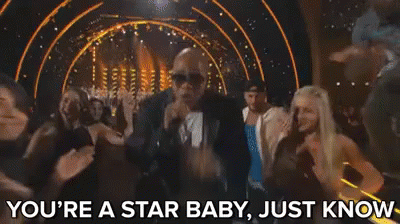 Kidding! But he talked with us for a while on the football pitch and even smiled for a picture or two. At that time, I was not blogging as yet, otherwise, I would've interviewed him for the football blog I recently closed shop on.
It was really nice meeting him, though, for while some of the footballers were acting like they were high and mighty, this one actually made time to chit chat a bit.
What was the first thing you bought with your own money?
I wish I had a cool story like Tom Cruise – he paid for his sister's college tuition with his first paycheck – but I don't. I bought Michael Jackson's Dangerous album and played it until I memorized every lyric, every note, every bass, and every 'hee hee!'. At that time, MJ was the King of my music heart! How times have changed.
What did you appreciate or what made you smile this past week?  Feel free to use a quote, a photo, a story, or even a combination. 
My friend Keren! We haven't seen each other in ages and she stopped by my work last week. We caught up and exchanged stories about God working in our lives. It was a blessed evening and I wish I can turn back the clock and go back to that period. 💙
Also, Tammy got back from her trip safe and sound and I enjoyed reading her wonderful and spiritually moving experience! She won the best camper award, so we're going to turn that into a celebration and everyone's invited! 💙
Thank you, God, for these wonderful beautiful beings. I am blessed to have them in my life.
Wow, this post was so lengthy, I felt like I was divulging TMI! 😰
***GIFs and pictures via Google Search