So many books so little time, but I am making progress! Just a little heads up: this post might be a little lengthy for I have some pages to mercilessly drag.
Book #93: Catwoman the Junior Novel by Jasmine Jones
Anyone remember that Halle Berry as Catwoman movie? Well, this book was based on that movie in 2004 targeting the 8-12 year age group so when I saw this on the Logos II, I bought it for it was cheap. It's only 139 pages so I read it in one sitting, but I won't recommend this book for the young ones. The Lord's Name is taken in vain far too many times and the idea of children reading about taking things that don't belong to them is not good (she stole jewelry and a motorcycle). 
Patience was dense and this book was depressing and pretty trashy and a waste of trees. Patience was so nice and when she became Catwoman, she was evil and psychotic. The storyline here is that it's better to be bad than good and no children shouldn't be reading this garbage. 
She's a villain so don't make a hero out of her and try to justify her creepy evil actions.
Looking back, I can't believe that I even liked the movie when it first came out and watched it a few times. I give this book no steaming coffee, ripped it to shreds and put it in the trash.
Book #94: Message In the Flames by Steven Torres
I talked about this book in an early book haul. I had gotten it on sale and I was excited to read the story because I love Puerto Rico and their Spanish happens to be my type of Spanish! Their accent is just the hottest of the Spanish lot and they call themselves Boricuas. Está nítido! 
I apologize for getting carried away, but I love Porto Rico.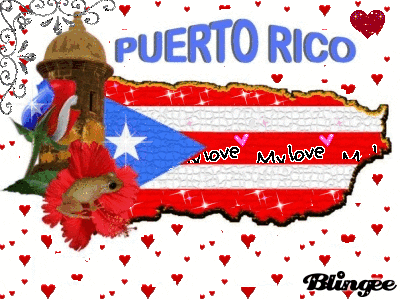 I wish I could've gotten into this book, but it was too slow and I found the story boring. I'll be giving this book away.
Book #95: Love Him to Death by Tanya Landman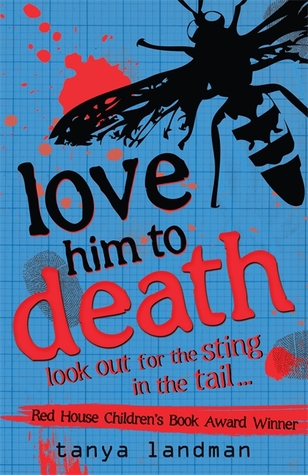 This is another book that I've spoken of in an early haul this year. My youngest sister read it before me for she enjoys a good old mystery and YA when done properly and she kept urging me to read the book while I was reading something else.
I finally got around to it, but I already knew who the murderer was thanks to my sister who didn't want to keep it to herself. The book is 120 pages long so I read it in one sitting. However, I must say that I didn't like it. No monsieur, not my cup of French vanilla coffee. Some of the deaths were too gruesome for a children's book. You see why I read a variety of books? Have to warn the parents. 😉
Anyways, apart from almost putting me to sleep, there was one typo on page 57. My final verdict is 2/5 and I most likely won't read any more books from this series.
Book #96: The Mephisto Club by Tess Gerritsen
I remember singing this author's praises last year when I reviewed The Surgeon and actually liken her to James Patterson. Well, I take that back after reading this garbage. 
I dislike that the author keeps linking Isles personally to the victims and suspects in a sort of creepy way. Also, the story was super predictable from the beginning and the plot was unbelievable. I believe that the author is getting bored of her star protagonists and doesn't know what to do with them anymore.
There's this scene where Isles goes back by herself to the house of the Mephisto Club and I thought that this was absolutely stupid of her. And I'm sorry, but you cannot know the Son of Sam and other things relating to such and not know what the eye of Horus is. Nope. Not buying it.
This is the last book that I'm ever going to read from this author. I'm happy that this book was given to me so I didn't have to spend money on it. It's unrateable and unreadable and it's going to meet the same fate as Catwoman.
Book #97: His First Wife by Grace Octavia
This book was okay despite the fact I did not like the formatting game. Could've been tighter. 
The characters weren't so likable, though. No one gets my sympathy when it comes to breaking up a marriage no matter how shaky it is. I disliked Coreen so much that I wanted to reach into the book and punch her living daylights out. 
It was also hard for me to feel sorry for Kerry when her so-call best friend and friend's husband knew all about "the other woman". Kerry was selfish and spoiled at times and it felt like she didn't have a clue on how to be a wife (someone get her a manual!). I get that she comes from old money, but she was a crybaby. Then there was this:
"Flowers?" I recoiled. "I thought that he was off in Paris living it up in love with some French white woman." (Page 287)
Why couldn't she be black? I assure you, Madame Author, that black French women do exist and they're quite beautiful as the white French woman, so again, why couldn't the woman in question be black? 
Have you not heard of the lovely Noémie Lenoir? Why follow every other author and stereotype everything? Write the same thing just to be on the safe side? Why not be a little risky sometimes?
Anyway, moving on. There was a mistake on page 163: the email in question was supposed to send to Jamison from Coreen and not the other way around. I won't be reading the other books in this series and for the final rating, I give this book a 2/5.
Book #98: To All the Boys I've Loved Before by Jenny Han
Where do I begin? Where do I begin?
I know this word is a pretty strong and offensive word, but I HATED LARA JEAN! There, I said it. I love the Korean-American representation, but Lara is not a protagonist to root for. She's supposed to be sixteen, but she acts more like eleven. And she was whiny and ditzy.
This book does not have any likable characters save for the girls' father and Peter. Peter Kavinsky must be the first obnoxious boy I liked, so congrats Peter, must be the surname.
And what's up with YA novels and tons of food? In almost every chapter a character is cooking or eating. Major turn off for I thought I was reading a culinary textbook. 
The chapters are short, but not as engaging as James Patterson's short chapters and I thought the book was too long and chatty. On page 49, there is an explanation as to why people at school didn't know that two girls were cousins because they looked nothing alike. Is there a universal rule somewhere that states all cousins must look alike for it was implied. I'm glad I look nothing like my cousins.
I'm glad that this horrible book is going out of my life. It read like a Taylor Swift music video. 2/5. Better shake this off with another book.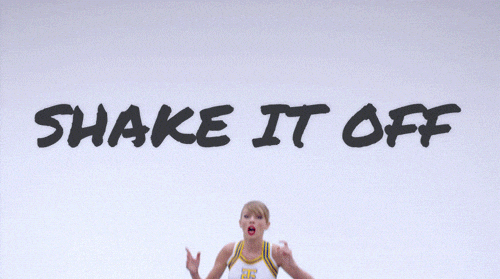 Do you know what this means? I can haul more books!