Okay, so here's what I know about dark academia: It's the latest aesthetic to sweep social media after taking off on platforms such as Tumblr and TikTok. It draws inspiration from the classic Greek writing, architecture, and arts. Good Reads couldn't have said it better:
Dark Academia is an aesthetic that revolves around classic literature, the pursuit of self-discovery, and a general passion for knowledge and learning.
And the inspired fashion ain't bad either.
I'm not really into dark academia, but I was looking for a book tag to do, for it's been a while and when I came across this tag over at Madame Writer, I decided that this tag was going to be the one as there were some pretty interesting questions in-between that caught my attention, so let's do this!
1. What is your favourite "academia" or "dark" book + movie?
Book: I've had my fair share of books in this category including Dorian Gray and Secret History, but I'll have to go with To Kill A Mockingbird. I've read the book twice and up to this day, I still like the book.
Movie: If I were still into movies, I'll go with Good Will Hunting. When it comes to movies, Dead Poets Society reign supreme for DA enthusiasts.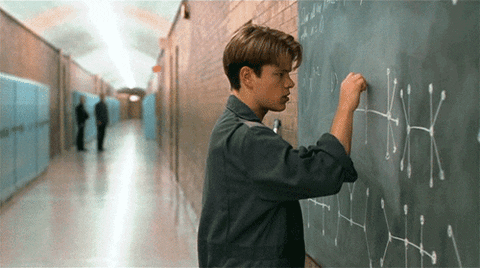 2. What dead poet would you like to have a drink with?
The one, the only, King Solomon! His poems are beautifully crafted, timeless, and full of passion. 
3. What is your favourite painting and/or sculpture?
Painting: Claude Monet is my all-time favorite painter and one of my favorite paintings of his is the Garden at Sainte-Adresse. An art category is in the works, so I'll talk more in depth about him at a later date.
Sculpture: My all-time favorite is Auguste Rodin's Le Penseur (The Thinker). This thinking man is often used as an image to represent philosophy.
4. What is your favourite architectural marvel?
Here's the thing, I marvel at many structures from both the ancient and modern world. Back then, I really marveled at the Lighthouse of Alexandria, the Hanging Gardens of Babylon, and yes, the GIGANTIC Colossus of Rhodes. Right now, I'm awed at the Château de Peyrepertuse in Aude, France. I mean, look at it!:
5. What Shakespeare play would you want to be the lead in?
Certainly not Juliet! But on a serious note, I have never gotten into Shakespeare, so I can't answer this question. And I'm just not into plays.
6. How many languages do you speak and which language would you most like to learn?
One, and that is English. I speak little French, but I'm not serious about it. It's the language I'll love to learn the most, but I just can't seem to commit.
7. What is your favourite quote (from poetry, prose, plays, etc.)?
Let him kiss me with the kisses of his mouth—for your love is more delightful than wine.
This is single-handedly the greatest opening line of a poem. It's taken from Song of Solomon 1:1. I could quote other favorite lines, but I'll just end up quoting the entire book. 
8. Which fictional character's death is your ideal way to go?
However, the Lord sees fit to take me is the ideal way to go. I'm never shy about death, for its inevitable and when I was younger, I used to say the ideal way to go was in my sleep.
9. What university/college would you most like to attend?
I tend to bore easily in classrooms, but I don't mind studying at the heritage-rich Université de Paris. Just the building alone is an architectural wonder by itself.
10. What is your murder weapon or murder method of choice?
I'll skip this question for murdering someone should never be on the mind.
11. What mythology would you most like to a part of?
I remember being into Greek mythology and feeling out Norse mythology, but I find Egyptian mythology to be the most interesting.
12. If you had to do a PhD what would you choose to do it on?
I'm a history fanatic, so anything to do with history. 
13. Which fictional character would you die for?
No one. I rather die for my loved ones (John 15:13).
Rapid-Fire: Pick One
1. Leather bound or cloth bound books?
Neither.
2. Dog-earing pages or highlighting pages?
Neither.
3. Sculptures or paintings?
I prefer paintings.
4. Piano or violin?
I've always been drawn to piano music, but the violin is wonderful too. So, both. Sides, they make beautiful music together.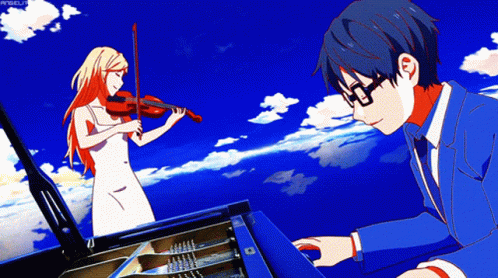 5. Films or theatre?
I wouldn't have seen TC at a theatre, so films.
6. Poetry or prose?
Both.
7. Museums or bookshops?
Actually, lately, I prefer stationery shops. If I have to choose, I'll go with bookshops… and I've always wanted to work in one.
8. Smell of books or smell of coffee/tea?
I love the smell of new books and strong coffee.
9. Fountain pen or typewriter ?
Fountain pens! I used to enjoy using them to improve my writing when I was younger. Mom was actually the one that got me into those pens. 
10. New or used books?
New. Most of the time when I'm done with them, I pass them on that's why I'm careful not to dog-ear or highlight a book.
Well, that was something! As I'm snail-likely working on new material, I may as well publish a few filler posts and this one was definitely worth it.
If you're up to do this challenge, feel free to and don't forget to check out Madame Writer's entry here: 
**GIFs/Images that do't belong to LPM are via Google Search (Right-click for original source)