I don't keep count of the books I read, but I've read quite a lot since the beginning of the year. I had to DNF some, though, for they were pretty boring, not my cup of tea, or expletives hit me harder than the harsh cold weather currently outside my window.
I mostly do these reviews for me dearest Margaret and my goal was to review 200 books (I think) so here we go with a few more.
Book #143: Me Talk Pretty One Day by David Sedaris 
Boy, am I finally glad to get rid of this book from my TBR! It's been there for a while now. David Sedaris is supposed to be, well, the critics said he was a humorist (as you can see on the cover), but I did not find anything humorous in his writing. I found the book inane. It was a boring disappointment!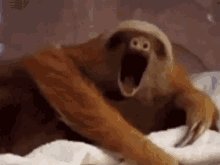 Reminds me of Kevin Hart. They're reaching, but they're not funny.
Matthew Gray Gubler portraying the so-call author in the award-winning 'The Learning Curve' (a short 16-minute film based on a Sedaris's essay) is funnier. What a shame! And MGG is poetic looking (whatever that is) so he pulled it off well. Wished he had written this book instead for he's actually funnier than the real Mr. Sedaris.
Anyways, back to the book. Sedaris had a lisp when he was younger which made him the class ridicule (hence the title of the book), but I do not find speech impediment funny, and maybe that's why this book wasn't funny, to begin with. Some people shouldn't write memoirs, but I guess this guy didn't get the memo!
I had to abandon ship! DNF
Book #144: Jack Reacher's Rules by Lee Child
Jack Reacher is everyone's favorite drifter! I tried getting into Mr. Reacher before Tom Cruise made him popular, but I couldn't get past the first page. Then the movies came out and I found them acceptable and Tom was memorable as Jack, but I still couldn't get into the books. So how did I end up with this in my TBR? 
Well, I have a friend who LOVES Jack Reacher and she wanted me to read from her collection, so I wanted to prepare myself as I was willing to give Reacher a third chance as I did Jane Austen, so I thought this book would've been a pretty good start in getting to know the character.
I could be wrong, but this book read like a compilation of Reacher's greatest hits. There are rules on being prepared (Go to bed fully clothed so you are always ready for action), fighting, food, first aid, and sleep among MANY others. Some of these rules don't even make sense. Let's look at some rules/quotes that I may have liked or not:
* Rules of coffee: Never say no to a cup of coffee. YASS, Jack! Never say no. Maybe your enemy would pour a wallop of poison into a nice big cup of black coffee and you'll be dead in no time.
* Conquering fear: "Sometimes if you want to know if the stove is hot the only way to find out is to touch it." Sorry, Jack, but playing with fire is not my specialty.
* Dogs: Don't run away from dogs, walk. Alright. I can understand if you'll enjoy getting maul to death by a pack of angry dogs.
* On finding the Western Union in a city: Stand on a street corner and ask yourself, Is it more likely to be left or right now? Then turn left or right as appropriate, and pretty soon you are in the right neighborhood, and pretty soon you'll find it. If in doubt, turn left. Jack gives direction like a five-year-old kid. Shows how out of touch he is with reality, too. 
* Keeping on the move: Own nothing, carry nothing. Don't do permanent, be a Reacher, not a Settler. As much as the drifter life sounds promising… 
This book kind of confirmed why I can't be down with Reacher. It was worthless and I had to DNF it. How did Tom ever cruise through all of Reacher's books still eludes me. And I like to think that Reacher was somewhat inspired by Michael Knight (Knight Rider). DNF
Book #145: I Haiku You by Betsy E. Snyder
This book was written with children in mind celebrating love, family, fun, and friendship. The illustrations are cute, too. 
I love the title of the book, though, and I am thinking of borrowing it for a short story.
A quick and okay read.
Book #146: If We Were Villains by M.L. Rio
A mystery wrapped in Shakespearean theatre, this book was extremely dull and nothing special. All the characters did was quote Bard even while trying to have a regular conversation and it was annoying! I did not finish this book, but I'm thinking that Alexander was the one who died, James was the murderer, but Oliver took the fall because he was in love with James. It's what I gathered from the first few pages so I figure that there was no need to finish this trash. 
Also, I don't understand why people are OBSESSED with Shakespeare. They speak about him and his writing on a godlike level and while I understand that his plays were meant to be watched rather than to be read, he is not a genius and he is not original. I plan to read some of his works during my classic reading challenge and I'll be tearing his work apart inside-out. As an avid reader, I've been encouraged to read his work because he's "one of a kind", but I've always found his books boring. Who knows? Maybe my mind would change now that I'm older. 
Didn't get past the first act, but I was liking James somewhat. DNF
And there's a lot more of DNFs to come, unfortunately. Of this, I am certain.
***GIFs and images via Google Search