Dear Diary,
You know I don't judge, but that's exactly what I'm going to be doing today: judging… books by its covers.
Yeah, that's what they said, but there's some book covers out there that sometimes make me pause and think: Will the story be any better than the cover? Is the story even related to the cover? What even is this cover?
Let the judging begin!
My Boyfriend is a Bear by Pamela Ribon
When I first saw this cover, I questioned many things about the intimacy of it and wondered if this was the new Beauty & the Beast and the acceptance of bestiality, so I read a bit of what's it about:
Nora has bad luck with men. When she meets an (actual) bear on a hike in the Los Angeles hills, he turns out to be the best romantic partner she's ever had! He's considerate, he's sweet, he takes care of her. But he's a bear, and winning over her friends and family is difficult. Not to mention he has to hibernate all winter. Can true love conquer all?
I was also quite surprised with all the raving positive glowing entertaining reviews. How can it be funny, sweet, sincere, quirky, beautiful and all of that lovely jazz? From what I understand, Nora is having a relationship with a 500-pound wild beast because all of mankind is terrible. Did she ever stop to think that maybe she is the one making all the wrong decisions? That there are still good guys out there? She just had to fall in love with a bear and bring him home.
Right. And my boyfriend is a crazy psychopathic host call Chris McLean, but it doesn't mean I want to take him home and play house with him.
Someone is gonna die in that relationship and it ain't me. *clears throat* Oh, I mean, someone is going to die in that bestiality relationship and it ain't the bear. If there's a sequel in which the bear eats the lunatic, good for the beast. And if you were to tell me that I am reading too much into the cover and it's actually a sweet and warm story, I'll call you a liar for I read a reviewer's account of the heavily implied bestiality relationship and she had to stop reading the book when she came across "he literally spat into my…" Yep, Nora is talking about her lady part. 
I rather read about someone's account of finding true love with Jesus. Books like these shouldn't see the light of day. I can tolerate cheesy YA and boring romances, but I can't get on the bestiality wagon. I don't care if it's for the open-minded, no one should be open to having sexual relationships or attractions to animals. That's just wrong. 
I think it would've been better had the bear been an actual man in a bear suit. It doesn't make it right, but at least, it would've been a man instead of an animal. 
A Court of Thorns and Roses by Sarah J. Mass
Amazon, please stop recommending this author to me for I don't want to buy her books. I don't like magic, fantasy or fairytales for that matter and I don't want to read this dark looking book! Man, I just don't understand the appeal of this author. She's like J.K. Rowling 2.0 popping up everywhere. I don't like this cover… and all other covers from this author for that matter. 
Thirteen Reasons Why
Another book Amazon has been dangling in front of me for a while. Here's the thing, many readers love the book, and that's fine, but I don't think I'll read it. On the surface, it sounds like suicide glorification.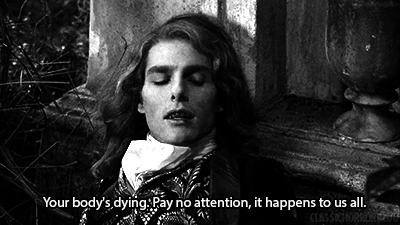 I won't ever read this book – or watch the show for that matter – and I dislike when people keep shoving this book in my face encouraging me to read it. I figure if I do read it, I'll be listing 13 Reasons Why I Hate This Book and I don't want to walk down that route. I don't want to be insensitive when it comes to handling suicide, but the book and the show seem to handle the situation quite differently. Apparently, the girl is a saint and she blames everyone, but herself for committing suicide. The bottom line I take away from this story base on what I've read concerning reviews and the plot: if you're having problems, it's fine to kill yourself. How can the girl be a hero when she takes her life, huh? HUH?
The Way You Make Me Feel by Maurene Goo
The book is about a prankster taking a joke too far one day causing her father to sentence her to spend her summer working on his food truck and some boy name Hamlet has a crush on her and she's probably going to like him back in the end, and this is the best cover that publishing came up because…? I've come to realize that Korean YAs tend to have the least interesting covers out there. I'll skip this story and take Michael Jackson's contribution instead for he was the first thing that came to mind when I saw the title.
The first time I saw this video, let it be known that I was impressed with his stalking behavior. He went from being stalked in "Billie Jean" to being the actual stalker in TWYMMF. 
My So-Called Bollywood Life by Nisha Sharma
I don't like this cover a latte and I think the font is boring, but I'll be reading this book once I get my hands on a copy.
Over to you: Have you ever judged a book by its
cover?