These teams are here for they played hard and fought even harder. Uruguay and France played with passion and joy. Brazil with attitude (and Neymar slipping one too many times for many fans liking!), Belgium with pride, Russia with determination, Croatia with heart, Sweden with focus and England with pleasure. 
This World Cup is the most entertaining I've witnessed since France 1998. It was mostly unpredictable from the first whistle, although I got all of mine right. Some teams stole my heart all over again (Japan, Nigeria, Senegal, and Mexico) and some teams played beautiful football but were unable to it make to the round of 16 (Morocco and Tunisia). Some teams still need improvement (Saudi Arabia, Australia, and Serbia) and some teams were present, but their mindset wasn't (Argentina, Poland, and Germany).
And I still love you, Iceland!
THE QUARTER-FINALISTS
Uruguay v France – July 06th @10 am
I love these two teams. Whichever one wins I'll be happy, but I'm leaning more towards Les Bleus. They've played some of the best football during the tournament although they didn't start off convincingly prompting the Danish coach to say that we're nothing special. Well, we might not be anything special, but we're giving it our all and we deserve to be here. The boys are not going home without a good fight. 
France is the youngest team in the quarter-finals and I know I'm always stressing on this, but I'm going to stress on it anyway: Room. For. Improvement. Despite playing our best game against Argentina and despite playing with beautiful passion, I still see room for improvement, especially at the back. We need to tighten defense and we need a stronger flowing rhythm in midfield. At the end of the day, we're all about teamwork and it's the reason why we've reached this far.
Uruguay also did a fine job at shutting the critics up and Edison Cavani finally stepped out of Luis Suárez's shadow and lost his scapegoat status. Antoine Greizmann is looking forward to this match because of his Atlético teammate, good friend, and godfather to his daughter, Diego Godin. Because of Godin, Greizmann feels half Uruguayan as he has immersed himself in their culture, language, and tradition. However, Suárez thinks Greizmann should stop pretending to be Uruguayan. 🙄 Like, dude, todo bien! I love Uruguayan culture and know some Uruguayan-isms and I love listening to the gentle Uruguayan Spanish coming from El Matador's mouth, but I have no claims to be an Uruguayan… not even if I can move to the rhythm like Cavani!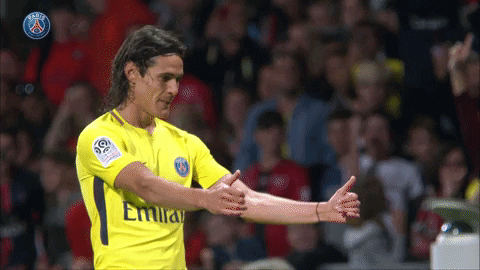 It's the same thing with French culture. I do consider myself a Francophile but at the end of the day, I do not feel or want to be French despite having French in my family.
Griezmann gave the country a beautiful compliment, so shut up, take it, and stop being so literal. At this time, we're still unsure about the extent of Cavani's injury, but it's most likely he won't start/face the French. I think Uruguay might make the mistake of focusing on Kylian Mbappé and this can cost them, so I hope that this won't be the case. 
I won't be able to talk about the other 6 teams like this, but I think nothing less of them.
Brazil v Belgium – July 06th @2 pm
This is going to be a good match! Brazil has a great team, but one of the reasons they're turning fans off everywhere is due to Neymar's unnecessary falling to the ground and then making a spectacle out of it by rolling around as if he got hit by Jack Reacher.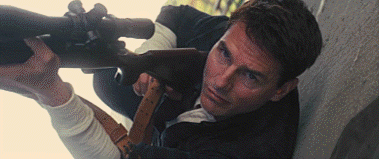 Sometimes, he's barely touched and down he goes, flopping on his back and then proceeds to imitate a rolling rock. This display is appalling. Even a bar in Rio de Janeiro had invented a new drinking game: free shots every time he falls down. And this was during Brazil's crucial game during Serbia. Dude, leave the acting to Tom Cruise.
Although I'm not a fan of Brazil, I have nothing but love for Marcelo. 
Belgium is having an amazing time at this tournament! Their football makes me smile. They've produced exceptional players and this generation is crafting a name for themselves. I won't underestimate them for they're capable of springing surprises. I don't know why, but I'm feeling a France-Belgium semi-final showdown, but like I said, I won't take anything away from these teams for it can also be an Uruguay-Brazil/Belgium showdown. 
Sweden v England – July 07th @10 am
Sweden's football might not be the most beautiful, but their focus is on another level. Many have said that they wouldn't have strived without their talisman, but they're proving that life without Zlatan is actually sweet.
As for England, this is the best I've seen them and they're giving their nation hope of winning it all. When Gareth Southgate came on, despite not getting the backing, I just knew that he was going to be the one to propel England to greatness and Harry Kane is simply a joy to watch even more so than David Beckham.
Russia v Croatia – July 07th @2 pm
Even before the tournament kicked off last month, Russia was written off. Although I chose Russia and Uruguay to advance from the group stage, the odds were expecting Egypt to advance with Uruguay. But even after advancing, the Russians were still written off, but when they beat Spain to remain in the tournament, many people started taking them seriously. And who would've thought it, eh? That the host nation was going to give a good fight? I am happy with their progress.
I've come to love Croatia a long time ago. I believe that's when I saw them participate in France 1998 and… wait, today is the 4th of July! On this day, 20 years ago, Croatia handed Germany a 3-0 defeat in Lyon, France during the 1998 tournament! That was the first game I saw the Croatians play and they stole a piece of my heart. Just like that.
Although I didn't get to watch most of their games this tournament, they played with heart and proved critics wrong. They deserve to be here. They can go on and win this thing and they know it.
All the best to everyone and don't forget to check your local schedule for listings.
*** GIFs and images via Google Search and Zimbio