After NaNo comes editing!
I am in no way a professional author or an expert in anything writing, but I write and that means I also have to edit. For NaNoWriMo this year, I wrote Dangerous Obsession, and although it's not completely finished, I am going through the first draft and editing as I go along. I've compiled a small editing checklist.
1. Strike needless words
This pretty much explains itself. Look for redundancies and get rid of them.
2. Quotation marks
Add quotation marks where necessary, especially when your character is speaking.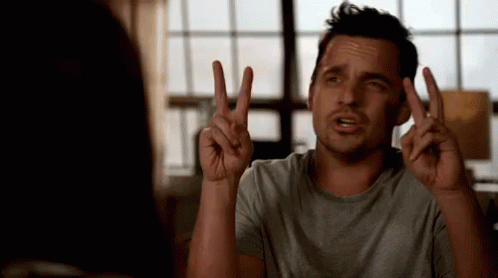 3. Similar character names
This can be confusing for both the writer and reader sometimes, so make sure the characters' names are easy to recall individually.
4. CAPITALIZE!
Capitalize names, places, months, the beginning of a sentence, etc.
5. One voice or two voices?
Writers are told that is better that they stick to one voice (POV), but if you're working with two or more characters, make sure that you include whose POV they're speaking from.
6. Avoid using 'literally'
Like literally!
7. Spelling
Does it look right?
8. Dialogue game
Make sure that the dialogue serves the story in every case.
9. Read aloud
Gotta make sure what you've written is making sense.
10. Double check everything
A writer can never go wrong with this technique. After all, we want the reader to be satisfied with what they're reading.
***GIFs via Google Search
Are there any editing tips that you'll like to share?