You amazing followers know by now that I have the softest spot for Tom Cruise. I haven't been watching lots of movies lately and I've avoided going to the cinema because movies just don't hold that appeal for me anymore. I've decided to attend the movies only if a favorite actor of mine is involved, and hey, in reality, I only have a few favorites. 
I just came home from watching Jack Reacher: Never Go Back with my sister. We both enjoyed the film as did the spectators in the cinema. It was a fast-paced top notch action drama in which every single character delivered no matter how minor their role was. I simply love the fact that…
I've never read any of Lee Child's books. I tried once, but it wasn't my thing and I abandoned the book halfway. And here comes TC who is waaayy shorter than the actual Reacher and he DELIVERS! TC literally NAILS IT! Fans of the actual book need to calm down. This is Hollywood. This is what they do. They don't stick with the actual book. TC is like, the last action hero alive and not to mention, the biggest on the face of the planet, so it's quite easy to see why he was offered the role. Plus, this is an adaptation. I swear some people need to learn the difference between adaptation and actuality.
LOVING this book cover!
Lee Child isn't complaining anymore, so you can probably ask him (and Anne Rice too) how much extra profit TC has brought them.
No role isn't too big or too small for TC and that was the main reason I fell in love with most of his films.
And to those complaining that there's no emotion in the film between the characters, um, the military are always portrayed as stern individuals. We don't ever see them smiling (except in rare instances). Also, Reacher is not supposed to be chipper. He is emotionless, personality-less and unable to form any type of bonds. For character loving sake, the man is a drifter! He doesn't communicate with the real world as often as he should. You don't find him, he finds you. Is he supposed to suddenly show up and be like…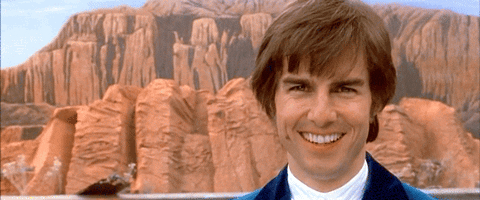 ????
Without giving away the film (given that it is still relatively new), here are 10 fun things about the new Jack Reacher.
1. Be prepared for an onslaught of food! Jack, Susan Turner, and Samantha Dayton worked up quite the appetite. I should've foreseen this food binging given that it started really early on in the film where Reacher was sitting in the diner. 
2. Jack Reacher is an expert hitchhiker.
3. Tom Cruise still got it. He is aging, and I like it! To those who says he isn't, I think they need to trade in their eyes for newer ones. He's packed on the weight too. Looks pretty darn good on him so good for him. And he still knows how to rock the leather too.
4. They should've called this film Jack Reacher: Never Stop Running. Reacher was running, his love interest was running, his maybe/maybe not daughter was running, the military police was running, heck! Even the psychopaths were running. 
I swear that's how Tom keeps in shape!
5. The reviews I read focused their energy on trying to discredit Tom Cruise and Cobie Smulders, but they didn't mention how AWESOME Patrick Heusinger was as The Hunter. Heusinger just played his BIGGEST Hollywood role yet, sharing the same breathing space with the most coveted action hero in the world, Mr. Tom Cruise.
6. Kudos to Aldis Hodge as Major Espin. He rocked his role!
7. Lee Child, the author of Jack Reacher put in a cameo appearance at the airport. Blink and you'll miss him.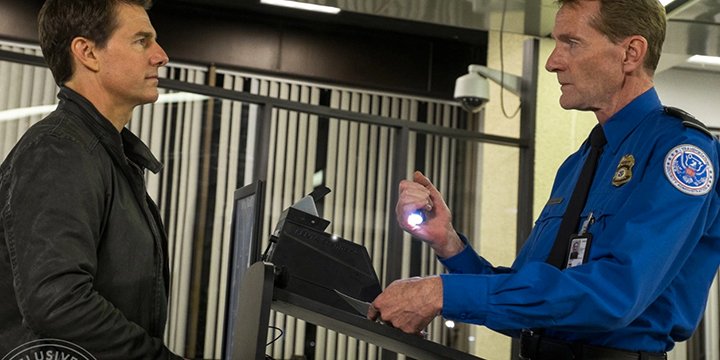 8. Reacher and his maybe/maybe not daughter are expert pickpocketers. I stopped trying to count how many times they've lifted stuff from people after she picked the credit cards.
9. I simply LOVE Cruise in uniform.
10. I want to go back!
**GIFs/Images that don't belong to LPM are via Google Search (Right-click for original source)