Short Story #26
A crossover fanfiction
An Ethan Hunt romance.
With Wonder Woman.
The following is Part II of This Love Story Will Self-destruct in… 5. I was asked to write it, so here it is. Also, it's really short. Please proceed:
A million thoughts flew through Diana Prince's head.
Ethan Hunt. Dating. Holding hands. Social media acceptance. 'I love you'. Proposal. Missions and mishaps. Saving the world. Fights. Embraces. Rings. Proclamations. 'I do'. Kisses. Cuddles. In-laws. Talks of starting a family. Ethan's dark hair. 
His toothpaste-commercial smile.
His smile.
HIS SMILE!
Ethan's smile reflected the universe like a mirror. It shined so brightly, sometimes it was brighter than the sun. It could've probably rivaled the light of the stars by night.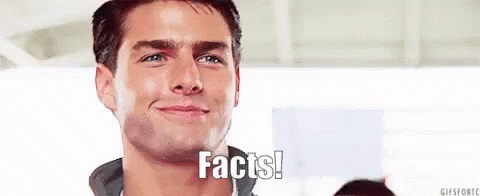 Diana shifted a little in her husband's grip turning her hand just enough to press it flat against his chest as if she needed assurance that he was still breathing. She felt the heartbeat underneath her fingers against her palm and counted the thump thumps. The rhythm of hers didn't match his. His heartbeat was always strong and steady; her own could never keep up. Yet, her heart always exploded into tiny heart confetti whenever she was with him.
Their love was the most powerful thing she ever felt!
But she still worried after his well-being, especially after she sees him leap from building to building and hanging onto the edge of aircrafts. And then he'll come home to her – bruised, battered, bloody, torn! – as if nothing happened, brood for a few days, leaving her to worry after him.
"I wish I knew what you're thinking…" Diana softly said against his heart.
Ethan hummed questioningly, raising an eyebrow. What was his wife babbling about now? He didn't understand. 
"…you don't smile much after missions and it's a shame because I love your smile. The light just fades…"
Ah… Ethan broke into a soft smile, lifting one of Diana's hand and pressing loving kisses to her knuckles. When her eyes met his, he admits, "I never want you to worry."
"You don't get to decide what I worry about; that's not your job." She chides. "I need to know that you're okay." She didn't add that she had asked Superman to check for her husband's heartbeat during his last dangerous mission in Kashmir when he suddenly went off the radar and she panicked until Superman begrudgingly assured her that Ethan was fine. "If you don't want to talk about it, it's honestly fine, but I need to know that you're okay, Ethan. Always."
All grammatical errors are mine.
I enjoyed exploring this side of the universes for fanfiction! It was a blast writing Ethan & Diana out of their natural setting and I'll like to add a few more shorts to this series, but I'm not sure as yet. 
I also wanted to add Ethan's reply at the end – which was one line – but I like it better with WW's soft plead. 
***GIFs & images via Google Search