He slips into homes at night and walks silently into bedrooms where women lie sleeping, about to awaken to a living nightmare. The precision of his methods suggests that he is a deranged man of medicine, prompting the Boston newspapers to dub him "The Surgeon." Led by Detectives Thomas Moore and Jane Rizzoli, the cops must consult the victim of a nearly identical crime: Two years ago, Dr. Catherine Cordell fought back and filled an attacker before he could complete his assault. Now this new killer is re-creating, with chilling accuracy, the details of Cordell's ordeal. With every new murder he seems to be taunting her, cutting ever closer, from her hospital to her home. And neither Moore nor Rizzoli can protect Cordell from a ruthless hunter who somehow understands—and savors—the secret fears of every woman he kills.
Author: Tess Gerritsen
Publisher: Ballantine Books (2001)
Pages: 350
Series: Rizzoli & Isles, #1
Move over Martina Cole and Mary Higgins Clarke! Tess Gerritsen is here and I wished I had only found her sooner. Anyways, better late than never as they say. My sister bought this book for my birthday and I was excited to immediately start reading, although I was reading other material at the time.
If you love medical thrillers, or you simply love a good old thriller just for reading sake, The Surgeon is a worthy page turner and it will rope you in. This, I promise you.
From the beginning of the Prologue – 'Today they will find her body'–to the closing of it – 'Today they will know we are back' – had me intrigued. Who are we?  The book was impossible to put down and I moaned every time I had to put it down to get work done or to study for an exam. I don't read enough fantastic med thrillers – save Robin Cook – but this one was beyond fantastic. I was there when the author took us through the cold mind of a serial killer. I was there in the operating rooms, when Dr. Catherine Cordell felt scared and when Detective Jane Rizzoli finally met the killer face to face.
The Surgeon is the first in the Rizzoli and Isles series, but only Rizzoli is introduced in this book, so I guess I'll meet Isle in the second book. Although Detective Rizzoli is the main protagonist, sometimes it felt as if Moore was the main focus. At first, the Boston detectives are unwilling partners, as Rizzoli wants the case to be all hers. She wants to prove that she can be one of the boys. It does not help that her family heavily favors her brother over her. So this case was personal to her in every way. Dr. Catherine Cordell is a member of an emergency team. She left Savannah two years ago after surviving a rather brutal attack, in which she fought and killed her attacker.
But did she?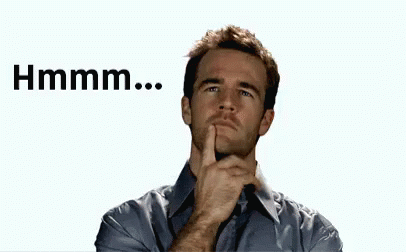 Dr. Cordell's nightmares become a reality when recent murders similar to the ones that happened in Savannah begins to happen in Boston, which is supposed to have been a safe haven for her. Moore and Rizzoli dismissed that a copycat killer could be committing the recent crimes because the details of the original murders were kept out of the press and the original killer was killed by Cordell. The detectives now have no choice but to bring the doctor in the middle of their investigation. From there, things start to heat up.
Dr. Catherine Cordell is insecure. A survivor, but still a living, breathing victim as she is the trophy that the killer wants to attain. She is the most prized asset. She lives in a shell, often masking her facade because she does not want anyone to pity her. She is beautiful though, and Moore cannot ignore her beauty compared to the plainness that is Rizzoli, who was beginning to harbor a little crush on Moore. Although Moore is a widower, having lost his wife Mary to cancer, he is like the average man when it comes to a beautiful woman. At least that's what the plain Rizzoli thinks. However, Moore sees not only a beautiful woman, but a strong-willed woman who has lived through so much and is still standing. They eventually marry in the end.
I love Rizzoli because she is 'what you see is what you get' and she doesn't wear loads of makeup. She just needs to love herself instead of feeling sorry for herself when it comes to the beauty department.
The book was well written, the characters well thought out and they were amazing! I won't hesitate to read more books from Tess Gerritsen. What I won't do is watch the TV series though. I love how Rizzoli is well written and sometimes the actress does not give the character enough justice. In short, TV ruins everything. If I watch the show before I read the book, then I won't read the book. If I read the book, then I won't watch the show. I make rare exceptions ('The Help'). Well done, Gerritsen! Well done!
I strongly recommend this book for medical thriller lovers or simply thriller lovers. As I end here, I already have another book waiting for me to turn its pages and to get lost in its world.
VERDICT:
NEXT UP:
Home of the Braised by Julie Hyzy