And the God of all grace, who called you to his eternal glory in Christ, after you have suffered a little while, will himself restore you and make you strong, firm and steadfast.

1 Peter 5:10
There is always going to be trouble in our way, but no matter what we're going through, God is still in control.
Our struggles might be weighing our shoulders down, but we don't have to carry the weight of the world when we could give our burdens to Jesus, and He'll fix it.
So, keep your eyes on Jesus, and hang on, for better days are coming.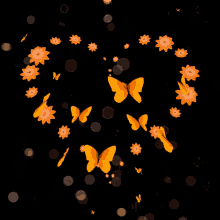 Stepped, stepped in the furnace a long time ago
Shadrech, Meshach and Abendigo
No, they were not worried, oh, this I know
They knew that Jesus will fix it after while
Trouble in my way, I have to cry sometimes
Trouble in my way, I have to cry sometimes
I lay awake at night, but that's alright
I know my Jesus will fix it after while
***GIFs/Images that don't belong to LPM are via Google Search (Right-click for original source)