This cool bird was supposed to be included in last week's quirky tails, but for some reason, I couldn't make room for it – only so MANY birds to choose from! – so today, this handsome chap gets its own post.
Image: Get a load of that tail!
🐦 The male Ribbon-tailed Astrapia has the longest tail feathers in relation to body size of any bird, over three times the length of its body. 
🐦 The Ribbon-tailed Astrapia belongs to the bird-of-paradise species. Astrapia comes from Greek for flashing or lightning.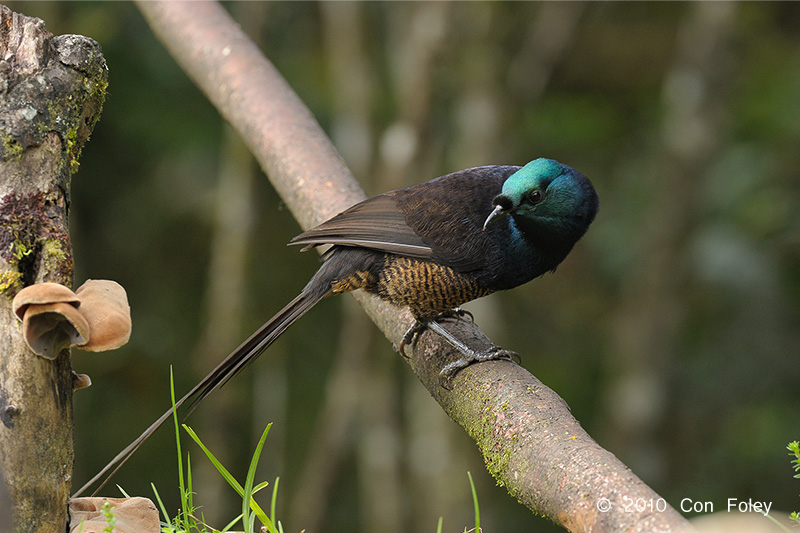 Image: Female Ribbon-tailed Astrapia via Con Foley
🐦 Due to habitat loss and being hunted for its plumes, the bird is listed as Near Threatened on the IUCN Red List of Threatened Species.
🐦 Females do not have the long white tail.
Image: A beautiful close-up
🐦 This bird can be mainly found in Papua New Guinea.
It's a beautiful bird. I've been blessed to discover so many unique beauties while doing this challenge. God truly is the Master Architect. Via Cornell Lab of Ornithology, see the beautiful ribbon-tail in action:
Images: Pinterest
Reference/s: charismaticplanet.com; Wikipedia; YouTube
Related
***GIFs/Images that don't belong to LPM are via Google Search (Right-click for original source)