Reading is kind of slow lately… but I'm glad I'm reading no matter how slow!
Daphne du Maurier (1907-1989) was an English author and playwright. She was known for her moody, so-call romantic, and supernatural plots. Her books are said to be as timeless as Michael Jackson's music, so here I am.
However, English literature is not exactly right up my alley, so I randomly chose 5 of this author's books and tried not to read the synopsis or reviews. Had I known what I was getting into!
Book #168: My Cousin Rachel
I actually got to the end of this book, so yay! It was the first book I read from Du Maurier, but I was left wondering if she wrote a lot of stupid characters. Philip Ashley is probably the stupidest character I've ever met. He's rich, spoiled, obsessive, and has no common sense… then the boring book ends. It just ends! But let's play a game:
Me: Philip Ashley is so stupid.
Audience: How stupid is Philip Ashley?
Ashley is so stupid that when he discovers Rachel wastes money like tomorrow never comes, he actually gives her a great allowance to squander some more. When it gets out of hand, this numb skull gifts her his estate and inheritance. Also, all the clues were given to Stupid Ashley where it concerns the killing of his beloved uncle, but the fool ignored all the signs pertaining to the solving of the mystery. He's so stupid!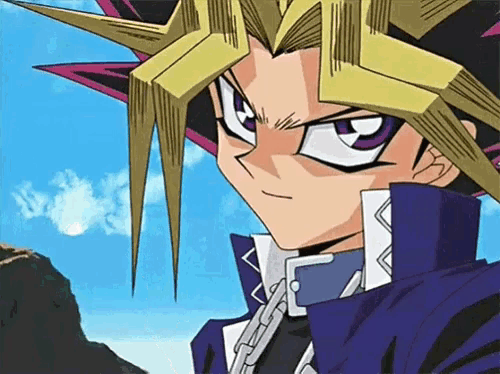 Rachel is quite the stupid character, too, and prettily stereotyped and all.
It was a dull classic with a meh predictable mystery for a highly acclaimed novel. I didn't enjoy the writing style, the pacing is atrocious, the ending was rushed faster than Usain Bolt could claim gold, and I disliked the setting. Not my cup of coffee. Overall, I wasted time reading this book when I could've been reading…
Book #169: …Rebecca
Where do I start? I actually dislike books in which the character/s doesn't have a name… especially the main one. It's quite annoying. The main character is dull, boring, and stupid just as Philip Ashley. Perhaps, even stupider and more annoying. Ooh, look at me, I have no name, therefore, I am intriguing and mysterious. Wrong, Nameless! You married a man that treats you like a child. What's so good about that?
As for Maxi, murder is never the answer. No matter how wrong someone did you, you don't go around killing people. Books like these are so off-putting. Plus, the author thinks it's okay to describe every single flower/tree that is encountered and that alone can take up to 4 pages. 
It was a snooze fest and I couldn't stay for the end. Nameless had no name, and it's good that her parents didn't name her, for they quickly figured out that their baby girl would grow up to have no personality.
After reading this book, I didn't know how to feel to continue with her work for I disliked everything from the writing to the characters in this one. Tell me, Antoine, how am I supposed to feel?
The Others
Well, I didn't really get anywhere with the other 3 books to be honest. I couldn't get pass how horrible Joss Merlyn was in Jamaica Inn. I also couldn't believe how stupid the protagonist Mary Yellan appeared. She witnessed at first-hand how terrible her uncle Joss is to her aunt Patience (The irony isn't lost here regarding my patience with this author's work) and still managed to stay. However, I didn't stay for another second.
Giving this author a 4th chance, I turned to The House on the Strand, yawned and put it down as it suddenly dawned on me: Life is too short to read boring books.
As for Frenchman's Creek, I chose it for two things: the beautiful cover and Frenchmen (duh!), but that was before I discovered how actually boring this author's work was. I didn't get anywhere with this book, but I put it down for two things: a grown married woman committing adultery with a pirate and the usage of the Lord's Name in vain was overbearing. I don't know if every 19th century spoiled aristocrat dreamt of escaping marriage to have affairs with dashing French pirates that read poetry (of course, of course, see how the Frenchman is typically, beautifully, and romantically stereotyped!), but this is not the adventurous trip I signed up for.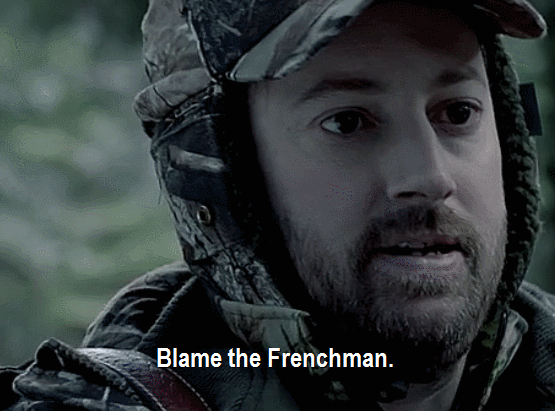 Overall:
Daphne Du Maurier is not my cup of coffee. Her writing sometimes fell flat and I did not get a sense of that glowing sophistication that's always associated with her writing. Most, if not all of her work were too wordy and descriptive. And ALL of her characters were stupid. They lacked common sense and book sense; they were all pumped full of nonsense. Du Maurier books are torturing devices and I'm glad this ride is over for I'm…

***GIFs/Images that don't belong to LPM are via Google Search (Right-click for original source)