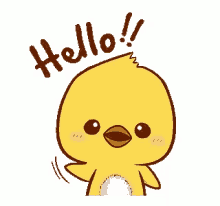 How have you been? I've been well and while things on my end are cooling down, I'm not sure if I'll be returning to blogging full time as yet. Anyways, I'll leave this for another time. I want to see how this week goes first. So, it's July 15th and a very special day for me. 😄
Les Bleus
It's exactly one year since Les Bleus won the prestigious World Cup. Going into that WC, France was not one of the most prepared team, but during the tournament, Didier Deschamps went from strength to strength with each game. Although France produces some of the world's best players (ask the EPL and the La Liga), they were not outright favorites going into the tournament. Many were favoring Germany, Argentina, and even Portugal. Many fans rooted for Croatia in the final because society demands that we root for the underdog. What does that accomplish in football? 
Legend has it that I am still celebrating our victory… Okay, I'm not. I'm actually over it. 
Speaking of football, I am delighted that Antoine Griezmann is now a part of FC Barcelona! 🎊 With 5 French players on the team, FCB is slowly turning into FC Francelona! 😅
This season of football is going to be interesting and I look forward to what Griezmann is going to bring to his new team. 😄
Birthday Girl
Another reason why July 15th is so special? It's the day my best friend and little sis was born! You guys may know her as Tammy over on Godinspiredart, but to me, she's more than just Tammy. She's a woman after God's heart, a ray of sunshine, an inspiration, my best friend and little sister! She's multi-talented and she uses them all for God's glory. 
One day, I'll tell you guys how God made us meet. 💙😃
Joyeux Anniversaire, mon amie! May you continue to chase after God's heart and may He shower you with blessings and grace in Jesus' Name. All the best on this special day as you celebrate the gift of life which was given by the King and may today be one of the most memorable of the year! 💙🎂
"Before I formed you in the womb I knew you;




Before you were born I sanctified you;




I ordained you a prophet to the nations."
Jeremiah 1:5
Photo belongs to Tammy. She was gracious in letting me use it. 💙
And since it's the beginning of a bright and new week, happy Monday everyone! 
***GIFs via Google Search