Starting off this beautiful Monday morning with this wonderful and inspiring tag 10 things that make me happy: the 71-year-old's award via Susie. 😄
Without further ado, here are 10 things that make me happy:
* When God wakes me up to see another day.
* Time alone with God.
* Spending time with loved ones.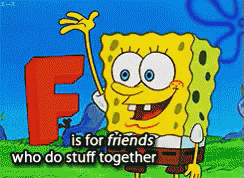 * My Bible study group.
* Coffee!
* Serving (for the Lord) any which way I can.
* Walking in God's playground, nature.
* My pet cats.
* Sunsets.
* Adventure!
Anyone can join in the fun. All you have to do is write 10 things that make you happy and don't forget to link the original post (see above) or comment down below at least one thing that made you happy today. 
***GIFs via Google Search