*claps hands* Lights on, please! 
ようこそ
Bienvenue
chào mừng
Ahlan wa Sahlan
Things are going to be a whole lot different this year. I've been working on revamping the blog for a while now, gathering topics of interest and sitting on them wondering when it was going to be the right time to integrate them on the blog.
The time is now.
It's more of a makeover than a total revamp. 😒
The tone is going to be serious overall. Things are going to be spoken of that some readers – especially Christians – may not like, but it needs to get out. I've been holding back, but this is not the time to be joking around. This is the time to be winning lost souls as the pending arrival date of our Savior gets nearer.
You have been warned. I won't be holding back on whatever topic I'll be delivering.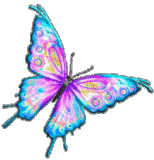 Last year, I was given the word 'peace'. When that was achieved at the end of 2018, I was given the word 'restoration' for this year and it seems like everywhere I turn, I am being reminded of it. I'm not perfect and I do backslide just when I wrongly think that I have it under control. Without God, I wouldn't be perfect and during this year of restoration, I'm moving aside to let God enter the room.
Another thing you'll be seeing a lot of are butterflies. Yes, butterflies. The butterfly represents hope, life, and transformation. I hope to become a new butterfly at the end of 2019 be it God's willing that I live that long.
Where it concerns a new theme, I already looked at some and I narrowed it down to 3. I'll also be playing around with some fonts. I created a few logos last year, but I discarded them. I'll try to see what I can do with the ones I currently have.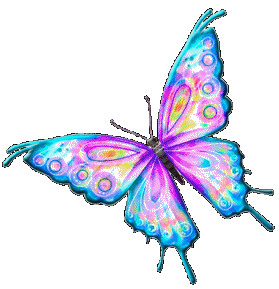 So, what has changed? Is book/movie reviews still going to be published? Is this the end of La Petit Muse as we know it? Maybe the government is reading this as I write?!
Kidding! Just kidding!… Or am I? 😆
I plan to stick around for just a little while longer. I'll be randomly posting topics as usual. There's a change in schedule as well. Scripture of the Week and Devotional Nuggets will be kicking off the week on Sundays, as well as Song Sunday. 
Yes, that's right! I'll be introducing a few new categories in due time. I want to dedicate Tuesdays to trips and travels. I'll likely share posts about T&T and possible places I'll like to visit so we'll be traveling via blogging! Some Wednesdays would be dedicated to writing and I'm still contemplating on Midweek Mystery at the moment. Another category I'll be adding is Origins, a series I mentioned in January 2018 that I was interested in doing. It never took off, but I drafted some ideas last year, so hopefully, it'll take off this year when the time is right.
Also, also, I want to start incorporating quotes at the beginning of my posts, but I'm still sitting on the fence with this one. I may eventually start incorporating more French in my posts as it's a continuous learning process. Celebrity culture is going to be a recurring theme… you'll see why soon.
Despite the fun topics, I'll be focusing more on the Bible, our Creator and Savior, and end time events. Looking forward to flying with you this year.
***GIFs via Google Search