Well, this feels awkward given that I haven't talked about books in a long time, but it also feels right, for I enjoy talking about books… even when I'm bashing 'em. However, I haven't been reading much lately, for my interest in books are shifting. Too much garbage out here lately. I haven't purchased any new books in months so my current TBR (after weeding) would take me into 2019 God's willing. Anyways, enough chit-chat. Let's talk about the book I just literally finished reading.
I dislike motivational books and I've been avoiding this one for years. However, recently, I was cleaning out the empty back office of the library, and this book ended up in a stack of books intended to be shelved. My friend saw it, borrowed it, read it in one day, talked wonderfully about it and suggest that I read it, too. I hesitated. I kept insisting that I wouldn't like the book for it's not my cup of coffee, but I decided to stop "judging" and see for myself.
And I honestly don't know what to make of this book because it assaulted my intelligence! 😔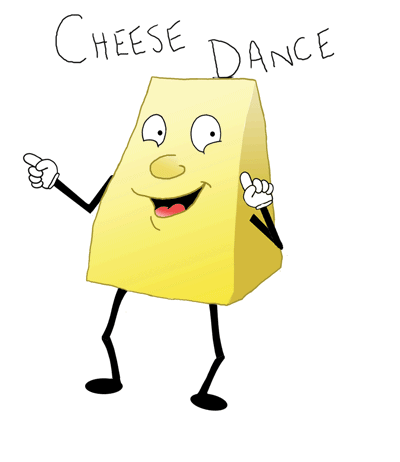 Okay, let me start off by listing the few things I sort of liked about this book:
* Haw's so-call inspiring cheesy notes for his best friend, Hem who didn't like change. Life moves on and so should we. Embrace change. Learn to adapt. I can contradict this also by saying that life can sometimes be complicated to be resolved by embracing change and adapting for it's a process for some.
* Page 70: He pulled off his shoes, tied the laces together, and hung them around his neck in case he needed them again. We shouldn't get too comfortable. Be always ready to move if necessary.
* And of course, the various cheeses mentioned! There could never be enough cheese! Oddly enough, I am not eating any cheese while writing this. I should rectify this. *Heads for the fridge in search of cheese* Okay, we're out of cheese. Who ate my cheese?!
'Cheese' is whatever you desire. It's a metaphor for what you desire to have in life be it a relationship, recognition, a mansion, etc. 'The Maze' represents where you spend time looking for what you want. There are 4 main characters: two mice (Sniff & Scurry) and two little people (Hem and Haw). They spend their time scurrying around the maze when the cheese from their comfort zone is gone. 
Yep! Hardworking employees are reduced to lab rats in this book!
Then for the remainder of the book (which I didn't finish), we get to listen to a group of friends discuss how the awesome philosophy behind the missing cheese relate to their boring lives. Talk about a marketing ploy to encourage managers to buy this oversimplified rubbish! I rather listen to Seto Kaiba talk about duel disks! Now, there's a CEO who'll call this book for what it is! 😉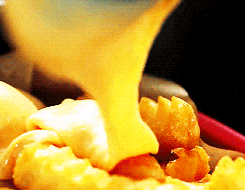 I don't like the book. I also don't like that the author comes off as a bragging pompous bore: "This book has helped lives and marriages and even saved careers." Maybe it did, but so what? There's no need to act as if this is the only self-help book on planet earth. If your friend gives you this to read, dump him/her. If your boss gifts this to you, hand in your two-weeks notice.
I wish I could un-read this book. If I need self-help, I can always count on the Holy Bible. And I just realized that the question 'who moved my cheese?' was never answered. Hmm… maybe it was The Man testing the system after all. Whether we like it or not, we're slaves to the system and when things get taken away from us, we all react differently to change. 
At least there'll always be cheese! 😋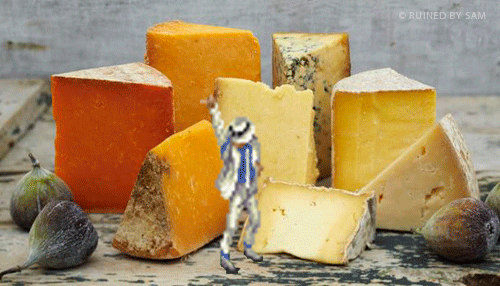 COVER
For a book that talked about the world of cheeses, there was a lack of cheese on the cover. Although I understand that the cover has to sync with the genre, I found the cover boring. 1/3
VERDICT:

*** GIFs and photos used are not mine unless stated otherwise. Credit goes to Google Search.