And welcome back to another book tag segment! I know I just currently did one, but I've had this one bookmarked as well (found it via thriceread) and figured that now is a good time to give it a try. You know what to do: get your bestie a coffee…
…and savor the irresistible sips as you read along.
1. How many books are too many books in a book series?
I could only speak for the Alex Cross series. It's on the 26th book and it's still going strong. I remember trying to get into the Pretty Little Liars series before it became a thing, but I found it boring after the 3rd book or so and quit. 
2. How do you feel about cliffhangers?
I can handle it once it's done well.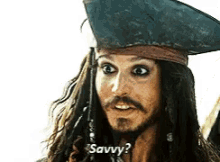 3. Hardcopy or paperback?
Definitely paperback! 
4. Favorite book?
The Holy Bible. 💙
5. Your least favorite book?
Anything fantastical. I can't handle fantasy, magic, and things of those nature.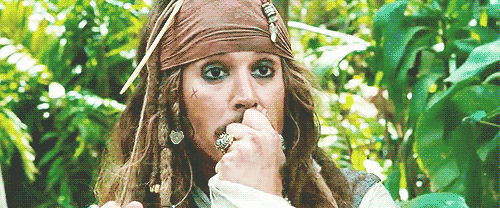 6. Love triangles, yes or no?
7. The most recent book you just couldn't finish?
At the moment it's Shantaram by Gregory David Roberts. It's literally boring!
8. A book you're currently reading?
I just started reading the first book of The Women's Murder Club series by James Patterson (1st To Die) and I'm not overly impressed. I'll discuss the book at a later time.
9. Last book you recommended to someone?
Well, someone recently wanted a quick and exciting read so I recommended Invisible by James Patterson. 
10. The oldest book you've read? (Publication date) 
The Three Musketeers by Alexandre Dumas (1844).
11. The newest book you've read? (Publication date)
The President Is Missing by James Patterson and Bill Clinton (2018).
12. Favorite author?
God. Mortals include Alexandre Dumas, Jules Verne, and James Patterson. 
13. Buying books or borrowing books?
I prefer to buy my own books, but I sometimes borrow books from fellow bookworms if I'm interested in it.
14. A book you dislike that everyone else seems to love?
I'll Give You the Sun by Jandy Nelson. Too-long chapters, overwritten garbage, too slow… more like I'll Give You Death. I tried being nice, but it didn't work out.
15. Bookmarks or dog-ears?
Definitely bookmarks!
16. A book you can always reread?
It'll always be the Holy Bible. I'm on my 5th or so reread. 
17. Can you read while hearing music?
I don't listen to music while reading, but if someone is blasting music (which is the norm where I live) I can definitely read through it. 
18. One POV or multiple POV? (POV = Points of view)
I don't mind the multiple POV once the author knows what he or she is doing. 
19. Do you read a book in one sitting or over multiple days?
Now that I don't have the time to sit and enjoy reading, it usually takes multiple days… even weeks. However, if the book is a page-turner, I read it in one sitting.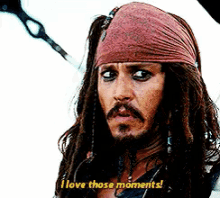 20. One book you read because of the cover. 
I haven't read it as yet, but I brought Glitter by Aprilynne Pike because I thought the cover was lovely.
*** Jack Sparrow GIFs via Google Images