I am working on new contents for the blog which I'll be sharing soon. Oh, right, wrong post. 😁That randomness out of the way, I am here with another tag. I have about 4 more tags to go, but we'll see how that goes before the month comes to an end. I can't pass up an opportunity to talk about books so when I saw Madame Writer complete this tag a few months ago, I bookmarked it to complete it at a later date. She always has the best tags around! Okay, grab your coffee…
…and let's dive in.
Black Coffee: Name a Series That's Tough to Get Into But Has Diehard Fans 
Haha! This question reminds me of that time when everyone was into Friends and I just couldn't get into it for I find Rachel to be extremely boring and annoying. I'd rather watch Will & Grace back then… oh, right, this is about books! 😆I'll have to go with Harry Potter. It's not that it's tough to get into I just don't like magic and demonic spell casting.
Peppermint Mocha Coffee: Name a Book That Gets More Popular During the Winter of a Festive Time of the Year 
I don't care for festive books. I'm not big on Christmas, but I'll have to go with How the Grinch Stole Christmas. Wished he could've stolen it and kept it forever. >.< I know. I know. What a Dickens thing to say! 😒
Hot Chocolate: What is Your Favorite Children's Book
Back then when I didn't know better it was The Little Mermaid and Aladdin. 
Kudos to HirokoChu18 for this GIF!
Heck yes, I shipped them! They would've made the most beautiful Disney couple ever simply because interracial is a beautiful thing and there isn't enough interracial goodness out there! Eh, I know nobody can replace Jasmine but she can have Eric. Had I still cared about Disney, I would've definitely written a FanFic featuring Arieladin.
Double Shot of Espresso: Name a Book that Kept You on the Edge of Your Seat from Start to Finish
Most recently it was French Kiss by James Patterson. I'll be writing a review about the mini Luc Moncrief trilogy soon. It was really good despite being a BookShot.
Starbucks: Name a Book You See Everywhere
The Holy Bible. 💙It's so refreshing to see God's Word in every bookstore I visit. Some stores even have a special display for the Bibles.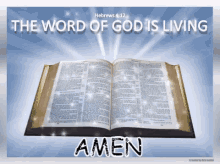 That Hipster Coffee Shop: Give a Book by an Indie Author a Shoutout
I haven't read a lot of Indie books, but I recently read one and that was How Roland Rolls so what's up Jim Carrey? I recently read the book, liked it, and rated it 3 cups of steaming coffee.
Oops! I Accidentally Got Decaf: Name a Book You Were Expecting More From
Hmm… you really want to know? I finish read it a few weeks ago and I want to write a review on it, but I am disappointed with how it actually turned out, so I put it aside for to review at a later date when I don't feel like setting it on fire. None other than When Dimple Met Rishi.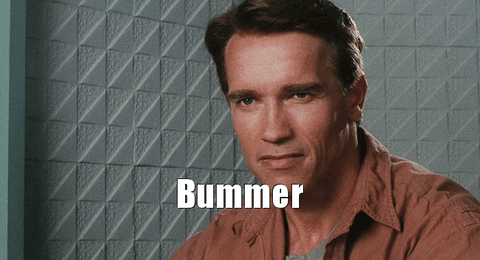 The Perfect Blend: Name a Book or Series That Was Both Bitter and Sweet, But Ultimately Satisfying
When was the last time I ever had a perfect blend? I honestly can't think of one right now and I guess I have to pass. 
Green Tea: Name a Book or Series that is Quietly Beautiful
The Story of Beautiful Girl by Rachel Simon. It tells the story of Lynnie and Homan. They're in love and tries to run away from the Pennsylvania State School for the Incurable and Feebleminded in 1968. Homan is a deaf African American and Lynnie is a young white woman with a developmental disability. I love how Simon portrays these characters showing that despite the young couple's disabilities, they have the same human needs as every one of us. Maybe I'll reread it one day and write a full review for when I read it 5 years ago, I thought it was beautiful. Plus, #yayforinterracialgoodness. 
Chai Tea: A Book or Series That Makes You Dream of Far Off Places
The first book that made me wanderlust was Around the World in Eighty Days. I love Jean Passepartout! His surname literally translates to "goes everywhere" in English and in the book he was a well-traveled man. I know Phileas Fogg was the main protagonist, but I never cared for him.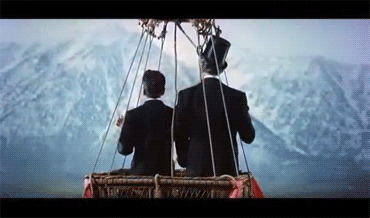 Earl Grey: Name Your Favourite Classic
Certainly not Earl Grey tea. Yuck! I adore Around the World in Eighty Days by Jules Verne and of course, the book that started my love for reading, The Three Musketeers by Alexandre Dumas. I look forward to rereading those books soon! 
***Images & GIFs via Google Images