He may not be Uruguay's finest, but he has his moments.
My plan was to feature a few of my favorite players during the current World Cup tournament, but things have gotten off to a slow start since I started with Lionel Messi. Speaking of Leo, I recently read that he's paying Argentina's security out of his own pockets. If that's true, kudos to him. I'll try to squeeze in two more tomorrow God's willing, but right now, it's Cavani time. 
My all-time favorite photo of Bae 😄
Edinson Roberto Cavani Gómez. They call him Edinson, but I call him Bae to the point when I was super active on Twitter during football season, whenever I was absent during a Napoli game, football fans will tweet me saying things such as, "Where are you? Your Bae is playing!" That was before Twitter got boring and that's how El Matador automatically – and officially – became Bae. 😄
Cavani is the man who got me into Italian football and the reason why I support Uruguay. I never considered Italian football a treat because it was boring how Juventus was mostly always winning the league, but when I saw Cavani play for Napoli, I thought the team was something special and adopted them as my favorite Italian team. 
I guess here is where I saw nice things about Bae now. 😆
Cavani is what we call a "modern striker". He's good with his feet and in the air (he's terrific with headers!). He plays as a center-forward, but he's capable of playing in several positions… maybe except goalkeeping. He's the ultimate finisher with 323 goals in 12 years with Danubio, Palermo, Napoli and current team Paris Saint-Germain.
Cavani's mind is not on legendary status. After passing 100 Ligue goals for Paris Saint-Germain last year, he said, "I don't play to be a legend. I play for pleasure, for the passion that I have as a football player." And that's good enough for me at the end of the day for lately, footballers play for money rather than passion. 
He has a quick temper (thus do most Latinos), but he's easy to forgive. Case in point: he and David Luiz (then at Chelsea) once got into a heated argument during a Champions League match, but when Luiz came to PSG, they put aside their differences, became fast friends to the point where they roomed together out on the road and they only had nice things to say about each other. 
And they weren't afraid to embarrass themselves together in front of the footballing world:
It's too bad Luiz went back to Chelsea. Oh, and he's got the greatest hair in football. Shampoo models ain't ready yet. His hair is glorious!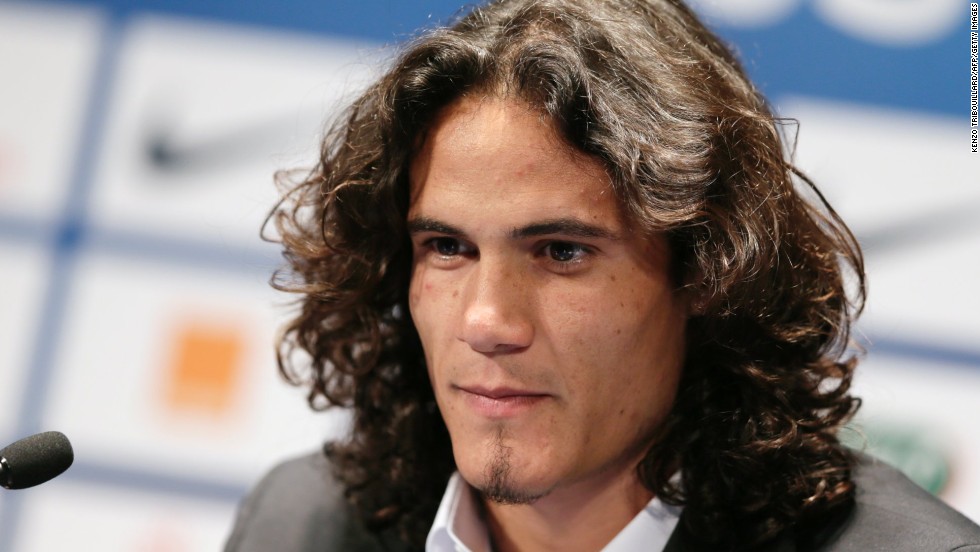 It took a long time for Uruguay fans to realize what a gem they have in Cavani. Their support for him wasn't excitable as it was back then when they were busy making him the scapegoat whenever Uruguay lost a match as if he was carrying the entire team on his back. This isn't Messi's Argentina.
His friendship with Luis Suárez both on and off the pitch is a joy to watch. They found their flow in this WC and they even managed to score in one match (against Russia), something that never happened before.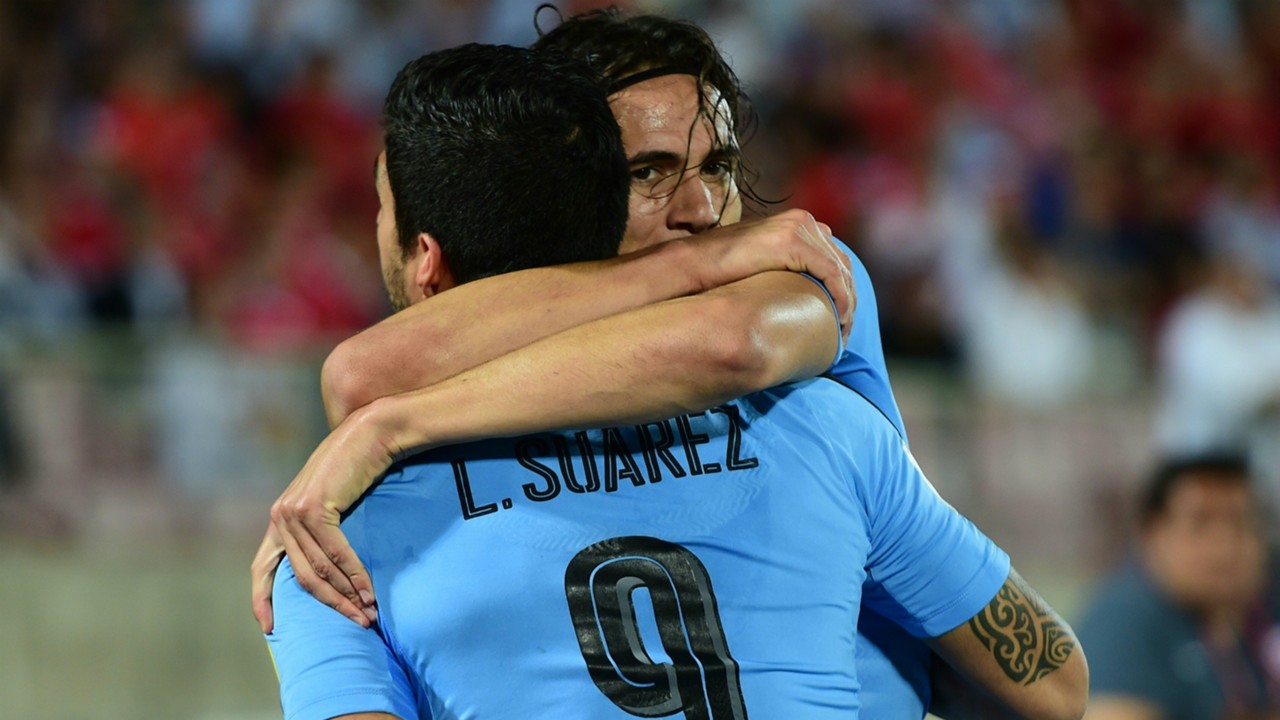 And this doesn't really matter, but he and teammate Martín Cáceres could be twins:
Despite all the things I like in Cavani as a footballer, he's still massively underrated, but that won't stop him from representing his country to his full potential. 
Arriba Uruguay!
***Photos and GIFs via Google Search