This beautiful & vibrant graphic belongs to Cheila!
Cheila over on Pink For Days is doing the 200 Questions Challenge and I decided to join her in this fun challenge although I'll be way late with my responses even though we're supposed to answer 6 questions a day. 😄 Do check out her blog if you haven't done so as yet and don't hesitate to join in the fun!
1. If you didn't have to sleep, what would you do with the extra time?
Read all the books on my TBR. I'll definitely be needing lots of sleep after all that reading, though! 😆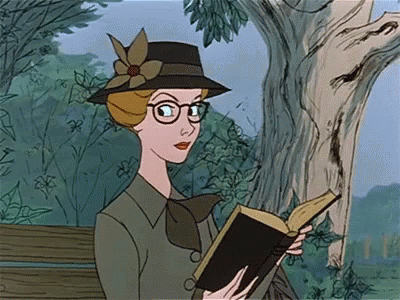 2. What's your favorite piece of clothing you own/owned?
At the moment, it's a long-sleeved black sweater.
3. What hobby would you get into if money weren't an issue?
Does book collecting count? I'll like to get into that. Gardening, photography, art, calligraphy, and traveling.  
4. What would your perfect room look like?
5. How often do you play sports?
I haven't participated in sports for ages, but I do watch football. 
6. What fictional place would you most like to go?
I can't seem to think of anything else at the moment, but Superman's Fortress of Solitude. Neat question, though! If you're reading this, where would you like to go?
***GIFs and photo via Google Search