No, it's not Lionel Messi or even Cristiano Ronaldo.
When women tuned into the Morocco v Iran game on Friday, the social media world EX.PLO.DED! No, it was not because of one of the players, but a certain coach. Hervé Renard of Morocco!
There is actually more footage of the French coach than the match. Women took to social media to express the reason why they're suddenly interested in the World Cup and yes, I might have rolled my eyes at some point. Some people said he looks like something called Jaime Lannister (or something of the foreign sort) from some show I've never seen (I think it's Game of Thrones, but I don't care for it), others said he should be on romance book covers (Fabio would have a cow!), the next James Bond, a male model, an actor, and some said he looks like Prince Charming from Shrek.
Doesn't even come close to the real thing…
Even the commentators had a field day! They called him dashing and other glowing adjectives every time the camera landed on his face. And I'm sitting trying to enjoy the game wondering if they've never seen an attractive man before.
I like Renard. A lot. And he might have just boosted the female ratings for the WC, but he's more than just a pretty weathered face in an immaculate white shirt. I've been a long time supporter of Renard. I was elated when he became the first coach to win 2 AFCON (African Cup of Nation) titles with Zambia and Ivory Coast and I threw my support behind him when he took on the Morocco job. I also think that he's one of the most stylish coaches of all time despite his style being so effortlessly simple.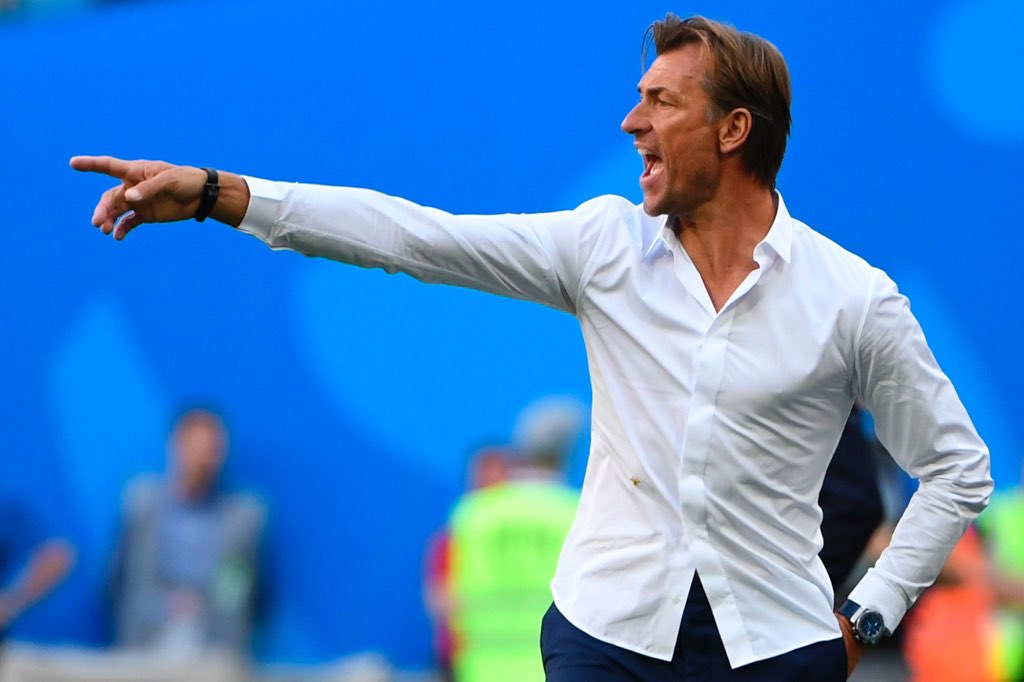 I'm not saying that it's not nice to appreciate beauty, but we live in a world where everything has to be beautiful in order to be accepted or worshipped. This can easily turn into lust. I'm glad that I do not tune into football for the great looks, but for the game itself otherwise, I wouldn't be enjoying the game. If good looks won games, then Renard definitely would've taken this World Cup, but he isn't going to. I'm certain all the ladies who started watching the beautiful game just for him would abandon it when his team leaves.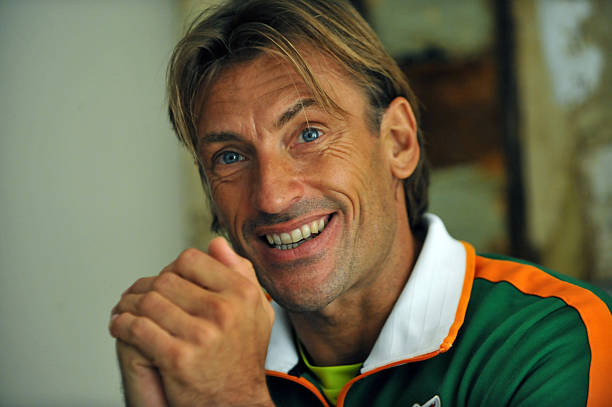 Here's a funny thought, though: the first time I laid eyes on Renard, I was like, "Did this man just stepped out of a romance novel?" I mean, here's a suave dude with flowing shiny blond hair, astonishing eyes, nice bone structure, really nice tan and stubble and handsome ruggedness. He is the quintessential walking stereotype romantic Frenchman hopeless writers write about. 
Yes, he's shockingly French looking, but the world is still spinning.
And thirsty ladies, the WC sensation is taken.
Yay for interracial goodness! 😃