Guys. I promise that I have no intention of turning my blog into a football commentary center, but I'll be talking about the tournament every now and then. I don't know how many of you are football fans/lovers and I have no hopes of converting no one so if you don't like the sport, stay away from this post. 😁
I still have the overdue tags and challenges to complete, and June is still young although time is slipping by quickly. I'll admit that I don't have the motivation to actually sit and blog as before, but I'll take whatever I can get for now. 
Saudi Arabia met the hosts in the opener earlier and whoa, Russia! I suck at predictions for it's not my thing – I mean, come on, I'm not a psychic – but I knew Russia was going to bring their A game. I had them at 2-1 against the Saudi Arabians given that opening tournament matches do not provide exciting scorelines, but the Russians proved most of us wrong. They won the game 5-0.
The game started out with Saudi Arabia (I love saying the name of this country! It's so exotic on the tongue!) enjoying a healthy dose of possession, but the Russians played up on their weakness in the back catching the Saudi Arabians unawares most of the time. 
It was a great opening, but the only sad aspect of it was seeing key player Alan Dzagoev of Russia go out with an injury. The WC is done and dusted for him.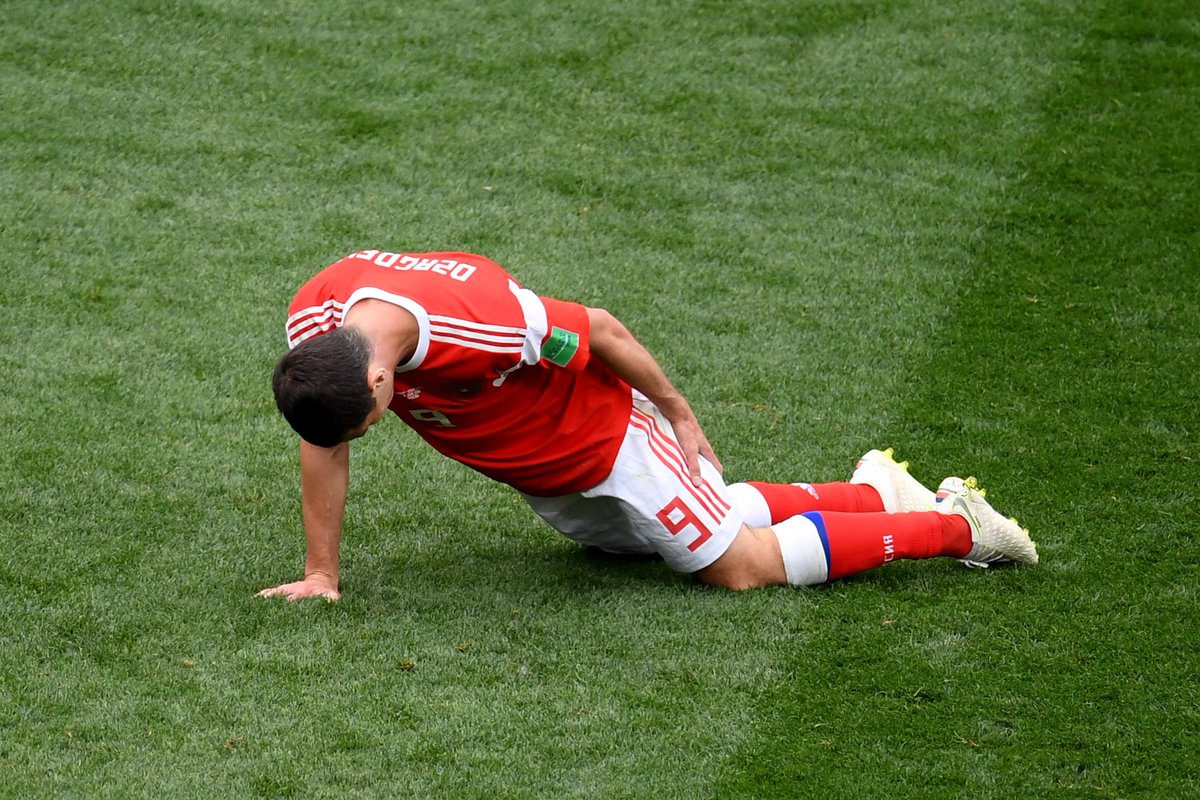 I didn't watch the opening ceremony for I don't care for Robbie Williams and all those shenanigans, but I enjoyed the opening game. It'll be a blast if France and Argentina end up as the final showdown, but it's most likely not going to happen.
Another thing I love about the WC is the fans and today, my favorite fan was this Egyptian at the opening game:
I'll save the match stats for Wattpad. 
I won't be logging in tomorrow God's willing, but I may have a few things scheduled. I wish you guys a blessed and wonderful weekend. Take care and God bless. 💙