I sometimes wonder about the lifetime of books I've read thus far – both good and bad. Like, have I read a thousand books or more? Maybe the number is around 800 or less? How many books I loved? For lately, it doesn't seem that I love many.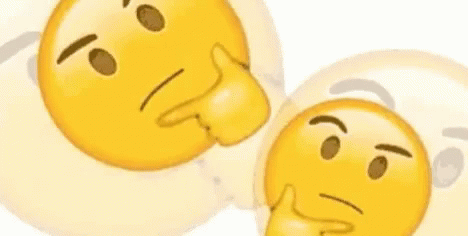 Eh, that's enough musing for now. I am having fun catching up on your blogs, but I took a little break to do a couple of books reviews. 
Book #117: The Summer of Chasing Mermaids by Sarah Ockler
A story about searching for yourself, clawing your way out of the dark abyss and finally coming to terms with who you truly are and how a disability does not set us back, especially where love is concerned. It is also about believing in one's self.
Well, that's what it's supposed to be about, but I wanted to read it because… LOOK AT THAT BEAUTIFUL COVER! That is cover goals to the max and I can't resist an interracial pairing. The story (a retelling of The Little Mermaid) and characters… eh!
We have Christian, a charming womanizing playboy with a father who takes him for granted. If daddy says to jump, he'll jump. But he is quite arrogant and cheeky and I did not warm up to him. Elyse is a Trinbagonian (the other reason I wanted to read this book is that of my island representation!) who lost her voice in an accident and heavily laid the blame on her twin sister for taking it away, although the twin (Natalie) actually saved her life. So. Ungrateful. Once, a gifted performer, she now has to take a back seat and watch as other people live the life she always dreamed of, given that she has no Plan B.
The author did not do a great job at capturing Tobago and Tobagonians. The authenticity was missing and it just did not sit well with me. If you're going to do a book right, do your research. Aside from that, there is Sebastian "embracing and showcasing his personal truth!" I mean, come on! He's only SIX YEARS OLD! How does a child who has an interest in chasing mermaids jump to thinking that he is in the wrong gender and wants to dress like a female? Political agenda much, Miss author? 
However, the writing was good, so 2/5.
Book #118: I'll Give You the Sun by  Jandy Nelson 
When I read the blurb for this book via Amazon, I thought I'd give it a chance, and boy did I ever regret doing so! I did not like this book. Nothing about this book was amazing. The so-call chapters were too long and it was a put-off. It tortured me until I started skimming eager to get it over and done with all the while gritting my teeth and humming Daniel Beddingfield's 'Gotta Get Thru This' in my head.
I don't like the implied Biblical references. Jude is named after a Saint, Noah (Noah and the Ark), Jude relies on Grandma Sweetwine's 'bible' for advice because she probably doesn't believe in the Holy Bible. I wish the author would've left God out of it. An English character cursed in a church, Jude calls God 'Clark Gable' because her dead boring useless Grandma used to address Him as if He is a figment of her imagination. And I thought Yash Chopra had issues with God! I disliked the blasphemy and at one point, I wonder if the author was projecting her anger onto God because she is an atheist. Not saying she is, but that's what it felt like. Like an atheist wrote this book.
The book was slow and boring and failed to hold my attention. The dialogue was no better. Whenever Grandma Sweetwine spoke, she spoke like a child. I did not get old womanly vibes from her. AND OH, THE PROFANITIES!! Then we have this…
"Jude barfs bright blue fluorescent barf all over the table, but I'm the only one who notices."
"I breathe in dramatically. Jude breathes in dramatically. Everyone in California, the United States, on Earth, breathes in dramatically."
We get it! EVERYONE breathed in dramatically. Heck! Even Batman and Superman must've breathed in dramatically! I can't rate this book. I'll Give You the Nothing.
Book #119: Saint Anything by Sarah Dessen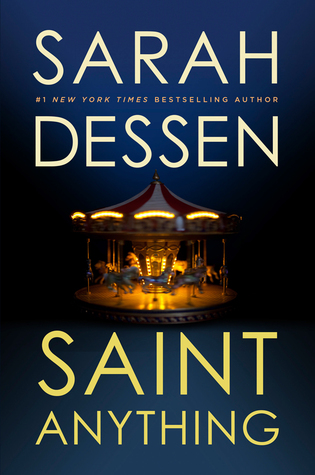 YumYums. 
Fries obsession.
Saint Bathilda, patron saint of the children.
An abandoned carousel in the woods.
Loopholes.
Loopholes.
It was fast.
It was slow.
It was in-between.
It was meh.
Like what happened to Margaret and Jenn after Jenn's birthday party? Did Chris even like Jenn? I felt nauseated almost after every page because everyone was pigging out in this story. Adults and teenagers alike were always shoving something in their mouth.
The story didn't exactly knock the socks off my feet. It felt like déjà vu. Like I've read this story somewhere already before. The characters were mediocre, but sometimes we need them, though they did nothing for me in this story. The dialogue was rubbish and I wonder if the author has family issues.
The ending was quite disappointing. 2/5.
Book #120: Paper Towns by John Green
The name of the novel could've easily been called Margo Ruth Spiegalman, the girl Quentin was pining after. Since the beginning of the story, I've been acquainted with the name and it was beginning to wear out by the time I reached the third chapter.
Q and Margo have two things in common: hatred/jealousy and the tendency to annoy. They set out on this night trip to take revenge on Margo's boyfriend who was cheating on her. They participated in vandalism, breaking and entering of people's homes and even SeaWorld. Margo is an airhead. I started speed reading soon after Part 1, but I just couldn't finish.
There is nothing magnificently adventurous about Margo. This was a waste of ink and paper. I did not feel a connection with any characters. Q was too dense, his friends weren't any better and Margo was too self-absorbed and selfish. Marcus AKA Radar was sort of my favorite character. His eccentric parents were pretty weird, though! They collected black Santas. Giving characters annoying quirks is not a substitute for character development. It's plain lazy writing.
Terrible book, idiot dialogue, thin plot, no character development. I won't read another book by this author. 
Those horrible books out of the way, let's hope I find some treasures in the heap of books waiting to be read this summer!