From the smash of a bottle on the side of a new ship to the pop of the cork at a New Year's Eve party champagne signals celebration, fun, and camaraderie all over the world. Bubbly, as we affectionately call it, is a symbol of luxury and decadence and the go-to drink whenever there is an important toast. This history from Becky Sue Epstein is a celebration of the world's most celebratory drink.
Here, Epstein chronicles champagne's story, from the world's first sparkling wine, produced in Limoux, Languedoc, in 1531 by monks at an abbey in Saint-Hilaire to the celebrities who made champagnes famous and continue to do so today— from Dom Perignon to the widow Veuve Cliquot. Most important, Epstein fully explains the distinction between champagne and sparkling wine. In this informative chronicle, she answers whether French champagne is really better than other sparkling wines and elucidates the science behind that characteristic fizz and bubble. She takes the reader on a tour of vineyards in wine regions around the world and teaches the correct techniques for storing and serving champagne and sparkling wines.
Whether you prefer magnums of Cristal or the affordable thrill of Cold Duck, Champagne is an invaluable complement to any bubbly glass and an informative, elegant gift for connoisseurs, beginners, and wine lovers of all kinds.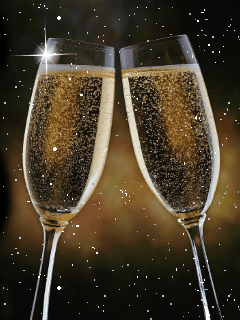 The tradition of celebrating with champagne began with French royalty.
This book briefs us on the history of champagne. Champagne is given to the name of the sparkling wines produced in the region of Champagne, France (100 miles east of Paris). Outsiders are not allowed to use 'sparkling wine' on their product. 
The monk Dom Pérignon is often associated with inventing champagne.
Dom Pérignon
I enjoyed reading about some of the French champagne pioneers and how champagne came to be. This book is perfect for students studying Food and Beverage and it's also perfect for the history lover.
We should toast this book. Here's to you, Epstein!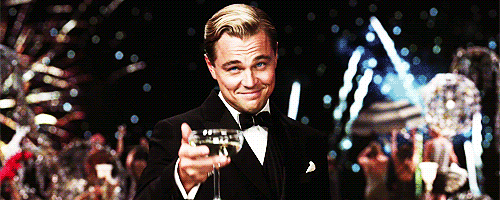 COVER
4/5
OPENING
In the month of June, right in the middle of the recent recession, the world's longest champagne bar opened in London: 95.8 metres of confidence that travellers on the high-speed Eurostar train between London and Paris will continue to toast departures and arrivals in a celebratory manner – with a glass of champagne. Champagne bars like New York City's Flute and The Bubble Lounge are opening branches in San Francisco, London and Paris, while British department store Harvey Nichols recently launched a Belle Époque champagne bar at its flagship Knightsbridge store in London.
VERDICT: