This month is definitely going to be an interesting one. 😁
It's June and although I've already scheduled some posts in advance, I won't be blogging or checking in much this month. Okay, maybe I'll check in a little. The World Cup is right around the corner and I am so excited for this tournament already!
This month I plan to follow the WC closely and cheer my teams on. Blogwise, I'll be cleaning out drafts (you do not want to know how many drafts I've saved since then), unfollowing inactive blogs, and probably look for a new theme. Maybe I'll also post my six-word stories. We'll see.
Challenge for juin
I won't be doing any challenges this month. Maybe I'll talk about football-related things during this month, but I'm not sure as yet. What I want to do, though, is get all the tags and challenges out of drafts and into scheduled posts this month so I'll definitely do that.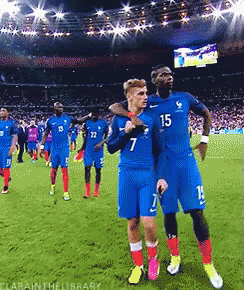 Blessed juin to all and to those who are football fans, all the best to your team during World Cup.