Day 16 of the world's most beautiful game: France sends Argentina packing and Cavani made Portugal pack their bags to join them. 
I did not get to watch any of the matches because it was the Sabbath and I attended church. But the sun has set now and I looked at the highlights and was satisfied with what I saw. I hope to catch the MOTD in a few hours.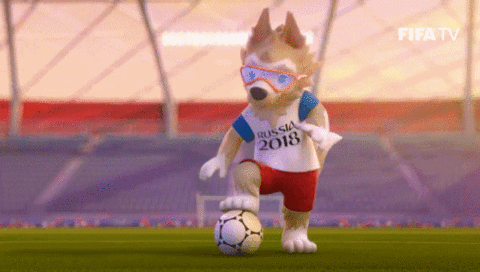 France v Argentina 4-3
I said that I'll be satisfied with whichever team won and I am happy with France's progression. Griezmann gave Les Bleus an early lead through a penalty in the 13′ which was canceled out by  Angel Di Maria's stunning goal in the 41′. Mercado put Argentina ahead in the 48′ coming from a Messi assist, but France was not about to let Argentina have all the fun and struck back through Benjamin Pavard in the 57′ to level things up. 
Mbappé decided to join the party and scored in the 64′ causing Argentina to panic. Olivier Giroud's scrumptious pass found the young man again 4 minutes later and Mbappé tucked it away to pile on the pressure on the Argentines who responded through Sergio Aguero in the 90′ from a Messi assist but it was already too late. 
Shucks! I didn't plan this commentary! 
No champagne, no problem. Water will do. 😆
Thanks for gracing us with your presence at the World Cup, Argentina. 
Uruguay v Portugal 2-1
CAVANI! BAE! Cavani came into this tournament to prove that he was good enough to represent his country and he certainly made his point today after scoring two beautiful goals which dumped Portugal out of the WC. He was emotional after both goals, but after limping off with an injury, he was inconsolable when the final whistle blew. I hope the injury is nothing serious because I want to see him feature in the game against the French on Friday. 
This is Bae's world; we're only living in it. 😉
Ronaldo helped Cavani off the pitch after he was injured.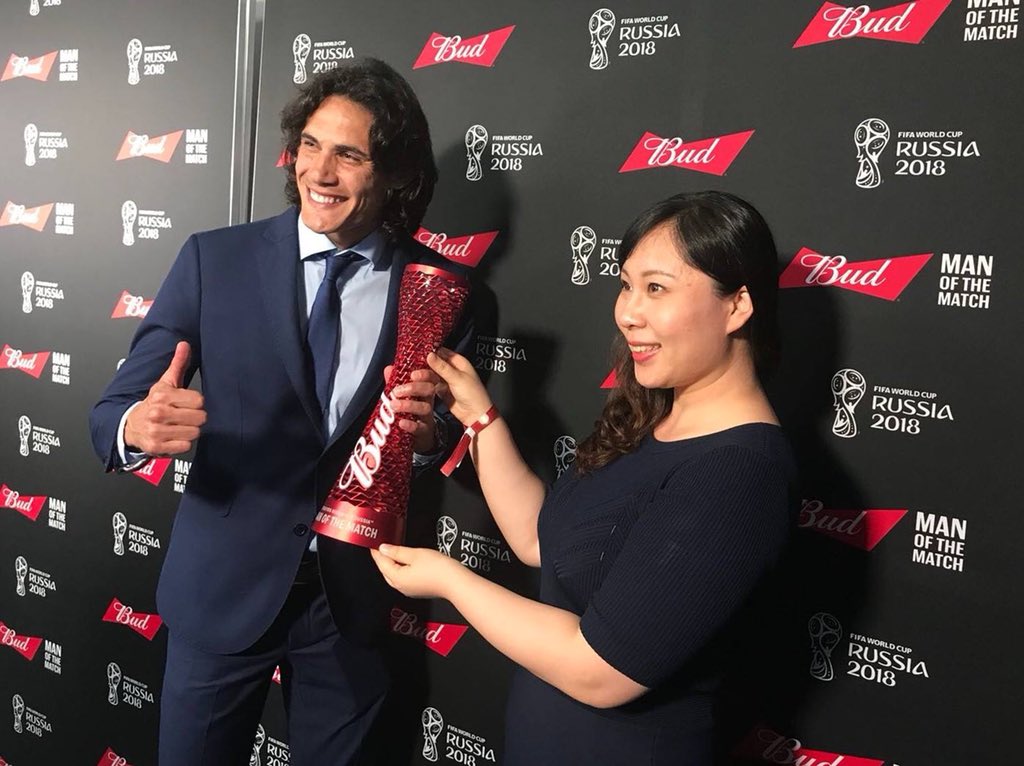 Man of the Match! 👍
***All photos via Zimbio & Google Search