Serial killer Gary Heidnik's name will live on in infamy, and his home, 3520 North Marshall Street in Philadelphia, is a house tainted with the memory of unbelievable horrors. What police found there was an incredible nightmare made real. Four young women had been held captive–some for four months–half-naked and chained. They had been tortured, starved, and repeatedly raped. But more grotesque discoveries lay in the kitchen: human limbs frozen, a torso burned to cinders, an empty pot suspiciously scorched…
This is not a story for the faint-hearted. Cellar of Horror is a shocking true account of the self-proclaimed minister with a long history of mental illness, who preyed upon the susceptible and the retarded in a bizarre plan to create his own "baby factory." It is a macabre web spun around money, power, and religion, tangled with courtroom drama and lawyers' tactics, sure to send a chill into your very soul.
THE WRITING
Like many true crimes books out there, authors seem to enjoy going back and forth, sometimes clutching at straws when trying to tell a murderer's story. I hated the back and forth of Heidnik's life in this book. This is not supposed to be a fascinating page-turner that it leaves you at the edge of your seat where you can't wait to turn the page to find out what really happened. The author should've started from Gary's childhood thus producing a significant timeline. The back and forth was sickening and I almost flung the book across my room.
The information was also repetitive, another thing true crime writers have in common. The last two-thirds of the book focused on the trial and it was very boring at some point.
GARY HEIDNIK
Like most (if not all) serial murderers out there, we can always look back to their childhood and blame something from their past that causes their brain to malfunction making them turn into killing machine. But where killing is concerned, there is no excuse, although Gary's childhood was a dysfunctional one. His father was abusive and whenever he wet the bed he'll be forced to hang up his sheets outside his window. He was a loner, but he was smart and at 17, he was drafted into the Army. It was during this stint that he showed signs of mental illness and things eventually went downhill from there.
He was said to be an LSD guinea pig for the military, but the most disturbing thing was the fact that he tried to commit suicide 13 times.
Twenty-one times Gary Heidnik entered mental health facilities. Twenty-one times he was discharged. Even when he said he wasn't ready to go. Even when he begged to stay. (Page 274)
This started after his alcoholic mother committed suicide. Had he gotten the help he had needed, who knows? Things could've turned out differently today for him.
Intelligent, with an IQ of 130, Gary kidnapped, tortured, and raped six African-American women. During their captivity, Gary fed them dog food and even forced them to eat Lindsay's body. 
Was Gary really mentally ill? Did he really suffer from schizophrenia? Was he faking it? How does someone who is mentally ill capable of making sound investments?
Police digging in Heidnik's basement (Pic via murderpedia.com)
Gary was executed by lethal injection on July 6, 1999. As of 2016, he was the last person to be executed by the Commonwealth of Pennsylvania.
THE CAPTIVES
via Google Images
Josefina Rivera, age 25, kidnapped on November 25, 1986. She was accused of beating the other captives and enjoying it even when Gary was not around.
Sandra Lindsay, age 24, kidnapped on December 3, 1986. She was murdered in February 1987.
Lisa Thomas, age 19, kidnapped on December 23, 1986.
Deborah Dudley, age 23, kidnapped on January 2, 1987. She was murdered on March 19, 1987.
Jacqueline Askins, age 18, kidnapped on January 18, 1987. (featured on The Steve Wilkos Show "I Survived A Serial Killer")
Agnes Adams, age 24, kidnapped on March 23, 1987 (rescued the same day).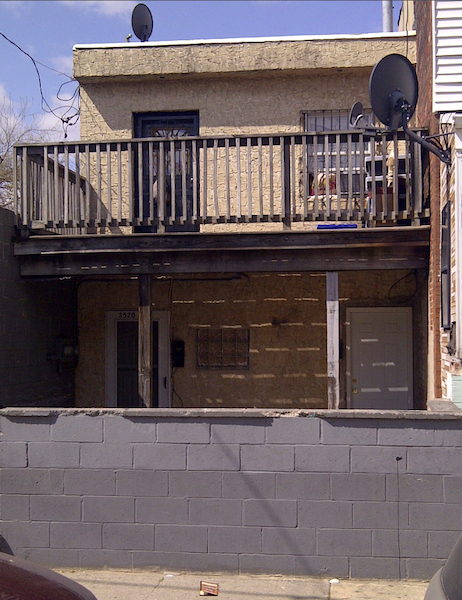 Heidnik's house (via criminalmindswikia.com)
COVER
2/5
OPENING:
Officer Julio Aponte shook his head. "No," the rookie cop said emphatically. "I can't do it. Not without checking with my supervisor."
VERDICT:
…just one more True Crime book to go and then I'll be reading a short history book on champagne and reviewing two YAs.