The ever timeless classic "Billie Jean" by the talented Michael Jackson. Who was Billie Jean? What was Billie Jean? Was she just a girl as Michael claimed? The stalker who wrote him letters about a son she thought was his? Shall we decode the song? First, let's take a moment to appreciate the moonwalk: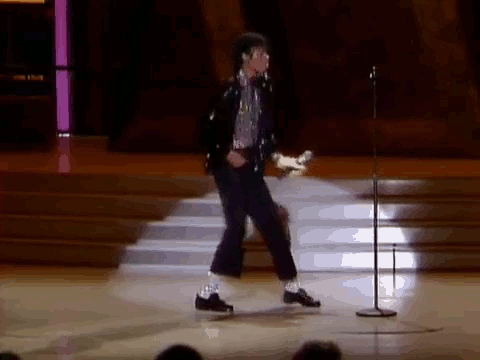 Now, the song. What I loved about MJ, was the fact that his songs and videos mimicked each other and didn't confuse its audience, for he used the videos to tell the story of his songs. In this song, we have a girl claiming that MJ is the father which he is outright denying. After all, this is an outcry! He's a virgin (straight from his mouth) so how can he be the father? A PI is then seen following MJ in order to take pictures with him and the so-call Billie Jean to prove that they're lovers. A newspaper headline appears screaming "Billie Jean Scandal" showing that the press never lets scandals or rumors for that matter fade for the media is almost always the ones responsible for making them up. 
The glowing floor is the most mysterious.
I think it represents MJ being followed and accused and that no matter what he do or were he goes, someone is ALWAYS going to be there watching (Big Brother), which was creepily true in real life. She shows him a photo of his kid, and although "his eyes were like mine", he still denies it "She says I am the one but the kid is not my son".
Pffftt!! Yeah, right, the kid was his son and the lady ain't no crazy fan named Billie Jean. His admonition of warning "remember do always think twice" overshadows his repeated denials of "the kid is not my son". He had history with that girl. He's admitting his mistakes because of fathering a child while being a child himself (possibly), but when he found out that the child isn't his, he's relieved because "mother always told me be careful of who you love. And be careful of what you do 'cause the lie becomes the truth" and he regretted not listening to her. He's also relieved because he's young, his career is just taking off and having a child can be a setback. Obviously, he slept with this woman. How stupid does he think I am? He does not get to play the innocent victim in this song for moonwalking out of Billie Jean's life and his possibly child. 
As for "For 40 days and 40 nights. The law was on her side" it brings to mind Biblical accounts such as Jesus fasting for 40 days and the great flood. Here, 40 is the nominal number of weeks of pregnancy. Gestation lasts 40 weeks or roughly 9 months.
Hmmm… maybe I should start a Hollywood Speculation & Theory series. 🤔
Anyway, here's a fun fact: this was the first music video I actually saw and I was intrigued with the mystery surrounding the story. It's also the video that's credited for breaking the color barrier on MTV. His videos were always groundbreaking and he changed an entire genre with them for music videos were never the same afterwards, but Billie Jean was his lover… at least in song.
Billie Jean is not my lover
She's just a girl who claims that I am the one
But the kid is not my son
She says I am the one, but the kid is not my son