The following is taken from wtae.com:
A 9-year-old boy from Cheswick said he was inspired to help the hungry by watching a music video with his mom.
"I was watching a Michael Jackson video, 'Man In The Mirror,' and I just saw these kids that didn't have enough to eat (and) not enough water," said Sam Kieffer. "And it just didn't seem right to me. Everyone should have enough food and water to live."
Kieffer has established Sam's Blessings Box on Jacoby Road. The outdoor food pantry provides everyday essentials to people who need them. Among them are fruit, vegetables and toiletries such as shampoo.
"I can't survive a day without eating dinner," said Kieffer, "so I can't imagine how people feel when they don't have anything for dinner for a week or many days. It's just not right."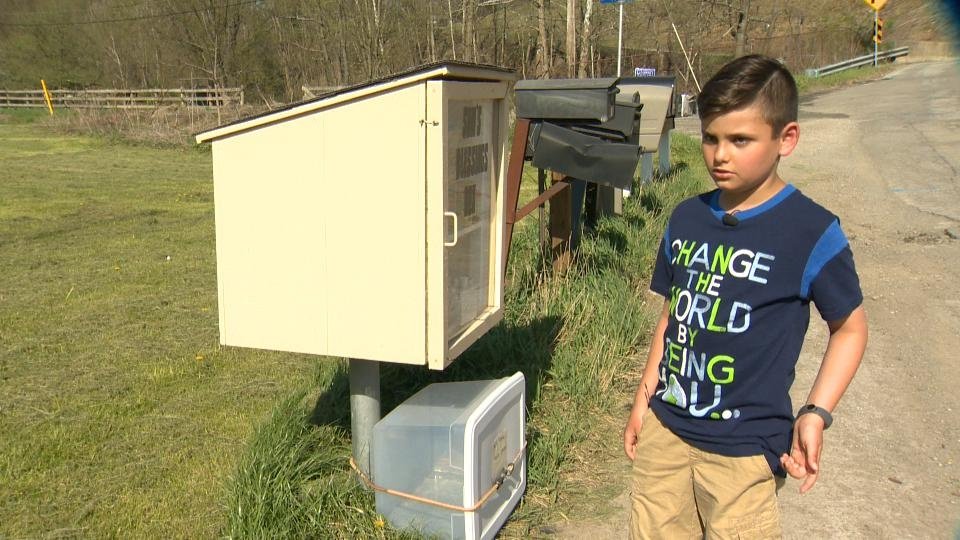 Kieffer said he hopes his effort will inspire others to create similar roadside food pantries in their neighborhoods.
"I feel like the future of this small thing can make a big impact in every community."
Helping the hungry isn't the only mission for 9-year-old Sam. He has also become involved in raising money for research of the epidermoid brain tumor. He said his father has such a tumor.
Through the Save The Brains campaign, Sam, his siblings, and others have raised more than $7,000, making them the single-largest donor to the Epidermoid Brain Tumor Society.
Among the fundraisers they hold are lemonade stands and bake sales.
Kieffer has also written a collection of poetry called Freedom Zone, a portion of the sales of which are donated to the Epidermoid Brain Tumor Society. He has listed the book for sale on Amazon.
"Sam is a child who just has a genuine desire to help people and he tries to do that in various ways," said Kieffer's mother, Terri.
This is the best story I've read this week and decided to share it here. Sam's book can be purchased here: Freedom Zone. May God continue to bless this child as he carries out his mission in this world. 
***Photo via Twitter; GIF via Giphy