HUMILITY: freedom from pride or arrogance 
"Lionel Messi is the humblest person I know," 
Yes. Yes, he just might be especially when compared to this: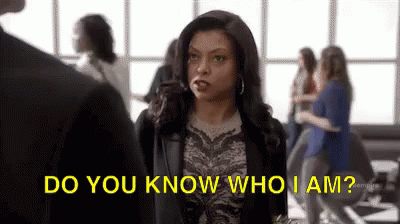 Or this…
And I do admire Messi's humble trait, but he is not the humblest person I know. 
When Jesus Christ was here on earth dwelling among mere mortals they failed to realize who He was because pride was in the way and Christ did not take out a billboard in every city to advertise that He was the Son of God. When He was scorned and rejected, He could've easily revealed His divine glory and show those people who He truly was, but He chose to remain humble in every matter and verbal assault.
Being God, Jesus HUMBLED Himself to become Man.
Christ lowered Himself when He died for us on the cross without even insisting on His rights. Had He insisted, "Do you know who I Am?" I guess many people would've been astonished to see that He really was the true "King of Kings and Lord of Lords" (Revelation 19:16), the "Prince of Peace" and "mighty God" (Isaiah 9:6) among other wonderful titles! 
So can we be as humble as Christ? According to Philippians 2:5, we can by having the same mindset as Him. We can start by confessing our sins regularly, not worrying about status, always thanking God, and putting others before ourselves. 
Remember, not all angels were as humble as our Lord, who is gentle and humble in heart (Mattew 11:29). Jesus modeled humility and there isn't another fine example that can match up to His humbleness. Check pride at the door and be a humble warrior!
ACTIVITY: 

Your activity is to sit down and reflect on humbleness. Share in the comment section below what humble truly means to you or your favorite Biblical verse on being humble. 
"Above All" is a wonderful tribute to our humble Savior. It perfectly describes His humble nature. 💙 Happy Sabbath, all!
Crucified
Laid behind the stone
You lived to die
Rejected and alone

Like a rose trampled on the ground
You took the fall
And thought of me
Above all