Dear Diary,
Looks like we have to lie about this post. 😉
This is not really a rant post; rather it's an observation one. While shopping for books on Amazon a while ago, I came across The Truth Beneath the Lies by Amanda Searcy and things took an interesting turn: there were so many titles with the word 'lie' or 'lies' in them from late last year to present and books releasing in the near future. It's like the new trend! Remember when the word 'girl' was the big trend and we had titles such as Girl On A Train? 
Let's look at some of those lying titles.
The Truth Beneath the Lies by Amanda Searcy 
This thriller came out late last year and the blurb is very intriguing for only one girl will survive at the end. I'll pass on this book, but I hope that Kayla is the one who survives. 
Let Me Lie by Clare Mackintosh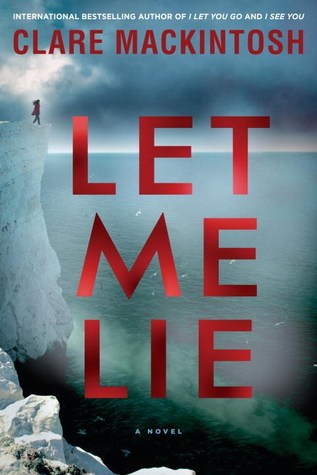 This book came out in March. A married couple commits suicide together because they can't live without the other. Their daughter is not going to sit down and call it a suicide and decides to find out what really happened. But it's like they say, some things are better left in the past. Eh, not feeling this thriller, though. I feel as if the last few pages or so are going to rob me of a terrific ending. 
All the Beautiful Lies by Peter Swanson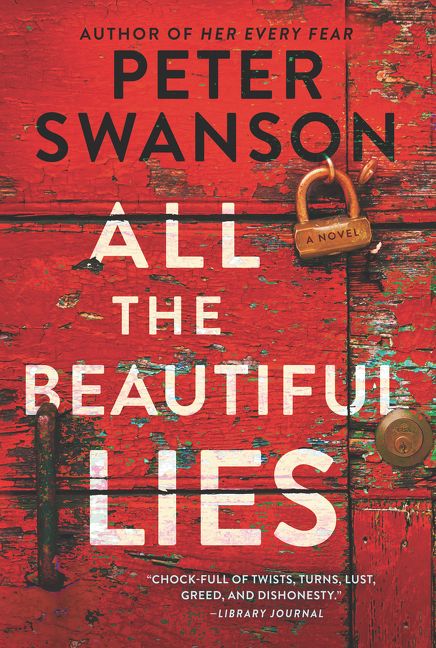 The cover is beautiful! So, Harry has always been in love with his stepmother. However, a few days before his college graduation, he gets a phone call from the stepmother and she's the bringer of bad news: his father is dead and the police think it's suicide. Harry goes home to Maine to help the wicked stepmother pick up the pieces. As he grows closer to her, he meets a mysterious woman and he's drawn to her. A nice love triangle is in the making until Harry thinks that both women might be hiding secrets from him. Duh!
I'll pass on this one as well. The characters sound shallow and I don't want to read about lust and selfish sexual desire. Maybe the reason the father died is due to the fact that he was having an affair (with a younger woman perhaps?) and the stepmother might have something to do with his death. And I bet she has some kind of horrible past; they always do in the thrillers. *shrugging* Maybe she's a sexual predator herself. 
The Truth and Lies of Ella Black
Hmm… the cover is intriguing. In this YA thriller, Ella finds out that her parents are not hers so she runs during which she learns the truth about her biological parents. I'll pass on this book because I think I'll award it no steaming coffees. Also, someone mentioned that it contains cruel animal abuse and that's a major turn off for me. 
Sometimes I Lie by Alice Feeney
Looks like Alice falling down the rabbit hole on the cover! Amber is in a coma, her husband doesn't love her anymore and sometimes she lies. Sounds like an engaging psychological thriller, but I get the feeling that the author used a timeline to tell the story and I dislike hopping back and forth. Amber also sounds like a whiney and needy character so I'll be avoiding this book. 
Tell Me Lies by Carola Lovering
The book cover alone is giving me a headache! I hope it's changed to a better cover when the release date approaches next month. The blurb is 4 paragraphs long and it's all about some girl named Lucy and some male named Stephen. I'm going to be honest, I did not finish read the longish blurb so I won't be getting this book.
Here We Lie by Paula Treick DeBoard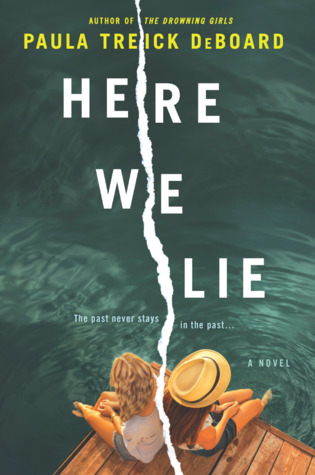 Friendship turns sour and many years later, one of the girls comes forward to publicly reveal what really happened that night. Hiding the truth can lead to devastating consequences, yes, but I don't think I can read this book even if the blurb is good!
What about you? Have you read or want to read any of these books?