I'm reading a lot lately and loving it! Reading through my TBR is a workout in itself and it feels good watching the pile go down. I have a list of books that I'm itching to get, but for now, I am exercising self-control… until I read at least 15 books from my TBR! 😄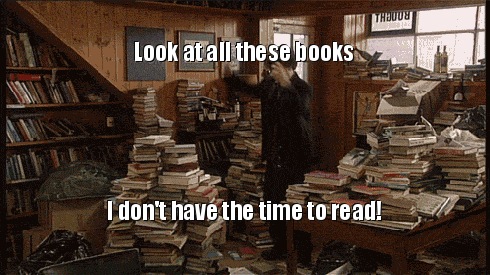 Book #105: Mary Mary by James Patterson
In this installment, we see Alex Cross's personal life gets shaken up by his ex, Christine who wants full custody of little Alex. Throw in a pushy journalist in the mix who has no respect for Cross in the name of a story and we have chaos. James Truscott was super annoying. I did not feel remorse for him when he got killed.
A serial killer is on the loose in Hollywood and he/she is killing big shots and sending letters of the crimes to LA Times reporter, Arnold Griner. The killer's emails were fascinating!
It also shows Alex as a flawed character. He is still hung up on Christine, going with Jamilla who cheated on him because let's face it, long distance relationships are hard to commit to, so he took Kayla out after remembering how much he liked her since childhood. I don't like Kayla though. I'm fed up with Cross and his bad luck with relationships, but it works just fine for him given his career. It just doesn't have to take center stage all the time because it takes away from the story.
This is not really JP's best work. The story was not well developed, but it was still fast paced and easy to read. I like Nana Mama, but I couldn't stand her caretaking whining in this story.
This story brought to mind an episode of Criminal Minds call 'Somebody's Watching'. And once again, Tom Cruise was mentioned. This is like the 6th or so book I've seen TC's name. A total of 16 victims were murdered in this story. Yes, I counted. I was kind of curious. I liked reading from the killer's perspective and I agree with this overall:
Isn't that what one is supposed to do at the movies? Escape? Get away from it all? Except that most movies are so dismal these days – dismally dumb or dismally dreary. 
Random thought: I think Idris Elba would've been the perfect Alex Cross. Overall, I give this story a 3/5.
Book #106: Wide Sargasso Sea
I did not finish this book. I quit on page 60.
I also dislike stories with animal cruelty even if they call for it. I loathed the scene where the parrot (Coco) was burned to death in front of everyone for the sake of the stupid superstition on how it is bad luck to see a parrot burn.
The story bored me to tears. With all the great recommendations about it being written before its time, I'd think Wide Sargasso Sea was a thrilling classic. Overpraised rubbish in my opinion and not a masterpiece. It is one of the worst books I've ever laid hands on. I won't call it literature and I feel sorry for some of the students who had to endure this book for their literature class. The majority said it was bad, but I just had to see for myself.
Much ado about nothing. 
Book #107: A Circle of Wives
This was supposed to have been a spellbinding psychological thriller of marital deception, revenge, and murder. 
I honestly thought that it was one of those storylines where all 3 wives show up at the polygamist's funeral, confused, angry and wanting answers, but it wasn't so.
From the time I read that Deborah (the first & oldest wife) already knew about the other two wives, I should've closed the book and move on to another one. In fact, Deborah orchestrated the marriages for Dr. John. She was an accomplice to bigamy. John happened to crave love and that's why he started to look for it on the outside.
I went looking for wife #4 shortly after and found her as a fiancée.
Back to the story: Dr. John Taylor is found dead in a hotel room. At first, he appears to be the victim of a heart attack, but his death is soon ruled as a murder. Enter rookie Detective Samantha Adams who gets the pleasure of solving this crime. She was unbelievable as a character and I didn't feel any true Detective vibes coming from her. 
The story did not live up to its full promised potential. How could this be a psychological thriller? In this day of technology, how in the world could the wives not suspect a thing about their so-call beloved husband? Hello, Google! There just wasn't any credibility and I am left baffled as to why this author is a bestseller and why she has all those gloating reviews on Amazon.
My final verdict is 1/5. Everything about this story and the highly unlikable characters screamed DULL!