Here I go again buying books, but I have no shame, so eh! I'll just add them to my ever-growing pile and whine about not having time to read all of them. 
I'm kidding! I'll eventually get to all of them and besides, this small book haul might just be my last haul of the year.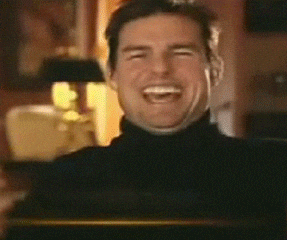 Okay! Okay! This is definitely not the last book haul of the year, but it'll be for the while being. Nevertheless, I got new books (most of them for my birthday) and you know what that means! Happy dance time!
Let's get to the books!
Love and Louis XIV by Antonia Fraser
I don't trust British writers when it comes to writing about French history (I've had some bias run-ins over the years and had to abandon the book), but I'll give this woman the benefit of the doubt. I got this book because I'll read anything on the greatest European monarch who ever lived. I think this might be a 4/5 stars read for it looks really good.
When Dimple Met Rishi by Sandhya Menon
I've been wanting to read this book since last year because I simply love Indian stories! This story has many mixed reviews, but I'll be going into it neutral for the simple fact that it's YA. Rishi sounds like a dream, though. I'll say 3/5.
You're Welcome, Universe by Whitney Gardner
I am in love with the cover! Inside contains some drawings and graffiti although I don't find all of them pretty. I got this book because I wanted to read up on more deaf characters given that I have one of my own. Given that this is a YA, I'll say a 2-3/5. I really hope I can be proved wrong, though and it'll be at least a 4 in the end, but I'm not holding my breath because it can easily be a 1. 
Glitter by Aprilynne Pike
I saw the cover, fell in love, read the synopsis and fell in love even more because it revolves around the Palace of Versailles when King Louis XVI was King. Then I was disappointed when I realized that it's actually a series and I dislike series unless it's Alex Cross. In order for me to buy Shatter the sequel, this book must be a 4/5.
The Three Musketeers by Alexandre Dumas
Earlier this year, I thought about doing a Classic Challenge and I just had to get my all-time favorite. This is the first time that I've received a stained book from Amazon, but I forgive them for the vinegar stain. It's been a while since I've read this book. When I read it a couple of times back in primary school, it was a five every single time. But I'm not the same reader anymore so I'll settle for 4/5.
Batman: Nightwalker by Marie Lu
Bruce Wayne as a teen? Count me in! However, to set the record straight, I could care less about Batman. I just like the fact that Brucie is a wealthy techie freak and he doesn't need superpowers to be a superhero. Someone once said that wealthy characters are boring, but I have super awesome wealthy characters who aren't boring and Brucie also proves that theory wrong. This YA is no Clark Kent, but I'll say 3/5.
Love, Life, and the List by Kasie West
I've always wanted to read material by Kasie West and when I saw this overhyped book at my favorite bookstore, I knew that this was the chance to read her. This is a summer read and the synopsis sounds really good. It also looks like a cute story so I'll say 3/5.
The Christmas Mystery by James Patterson
The trilogy of Monsieur Luc Moncrief is finally complete! I can now read these book shots in one sitting! Base on the back cover, I'll say this is a 4/5 read! I hope James Patterson can prove me right because I'm not a big fan of the book shot series, but I couldn't pass up this French detective. I hope he can have his own full-length novel series at some point… assuming that he's good!
Hidden Order by Brad Thor
I got this book on sale for only $15. Now compare that price to the original price of $78.70! This is the first time I've come across this author, but the story sounds good and I look forward to reading it at some point this year. I'll say this is a 3/5 rating.
And that's a wrap for now. Whenever I read these books, I'll come back to the so-call predictions and see if I was right. By the way, did any of you guys happen to read books from this haul? How was your reading experience like?