Back again to participate in the ever fun Cee's Share Your World Challenge!
If you could have an endless supply of any food, what would you get?
This is not a fair question! At the moment, I am feeling French fries, but if I had to get an endless supply of food, it'll be cheesy pasta… provided that I can have coffee with it.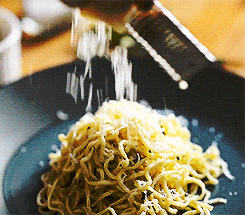 List at least five movies or books that cheer you up.
The Holy Bible cheers me up more than any other thing on the face of this wretched earth. I don't depend on movies or books to cheer me up, I pray. However, since I rarely reread books, if I have to choose a movie now, I can always put on Knight & Day because TC is the guy.
If you were a mouse in your house in the evening, what would you see your family doing? 
Hahaha! They'll be trying to get rid of me and they'll involve the family cat, so maybe I'd rather be a fly on the wall. Dart! They'll try to chase me out of the house, too!
What did you appreciate or what made you smile this past week?
I appreciated Pastor Juan Valdez for allowing the Holy Spirit to use him to bring God's Word to the people's ears in this end time.
***GIFs and pictures via Google Search